We've launched our new national advertising campaign, aimed at raising awareness of the ASA, and understanding of how we're here to help. Here's what to look out for:
On YouTube
As a not for profit regulator, our advertising campaign relies on donated space. If you would be able to support the campaign with additional media space we'd be very grateful. Please get in touch with our Communications and Marketing Manager.
On the radio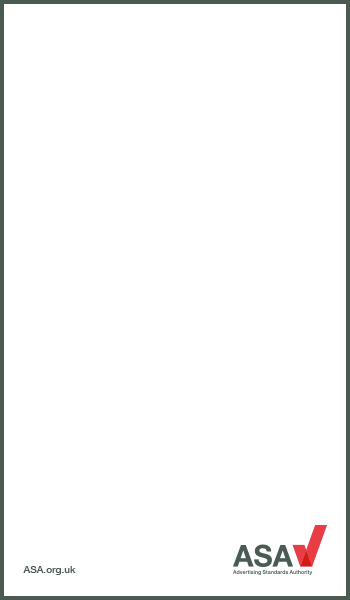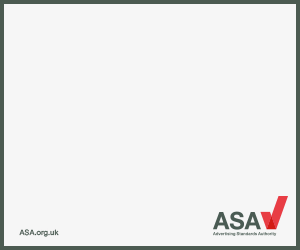 Download our latest ad in various sizes below. We're able to resize any of our ads to whatever dimensions you require, so please get in touch with the sizes that you need.
Print versions
We also have new ads to run in print. See them here in the gallery, with download links below. The download links are to 25x4 PDF versions, please contact us if you need them in other sizes or formats.
Our Previous Campaigns
Campaign ended 3 September 2017:
Just told your colleagues that you had "the most amazing weather on your holiday"? (it rained everyday….) or have you told your friends you're "just resting up after a 10k run"? (ok…it was 5k and you walked for part of it). While we all might 'bend the facts' every now and then, advertisers are not allowed to.

For over 50 years the ASA has been regulating ads to make sure they're legal, decent, honest and truthful. We administer the UK Advertising Codes to protect consumers from misleading, harmful or offensive advertisements. So if an advertiser tries to bend the facts: we're here to put it right.

To help raise awareness of the ASA amongst the general public, we have been running our own advertising campaign. Take a look…
Posters and press ads
TV and cinema ads
Industry support
This campaign has been the product of generous support from industry.
The ad agency AMV BBDO has worked with us on a pro bono basis to produce the campaign and we have gained pro bono support from Mindshare to review our reach and frequency measures.

The campaign has been, and continues to appear in advertising space generously donated by media owners.

If you can donate media space, or would like more information, please complete the form below: