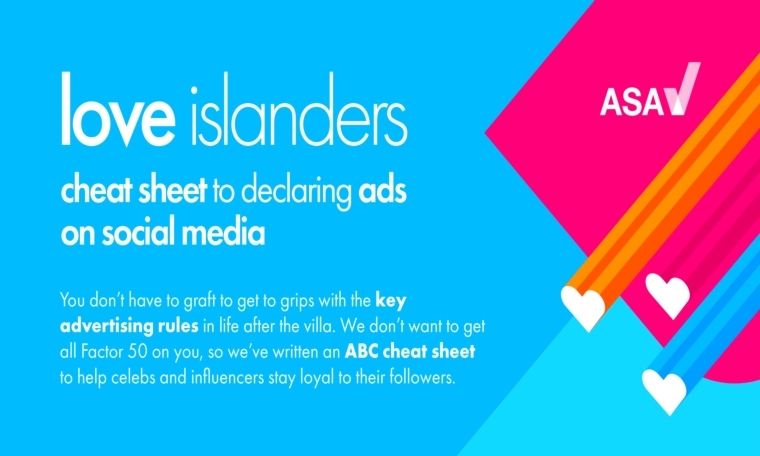 We are partnering with ITV to help Love Island contestants safely navigate the advertising rules surrounding social media, which apply to all influencers and celebrities, once they're out of the villa.
We have created an 'advertising survival kit', an at-a-glance checklist, to equip Love Islanders with the tools they need to be upfront and clear with their followers if and when their social media posts are in fact ads. That means if they're paid by a company to post something in social media, they're advertising and should label it clearly as an ad. Both the ASA and the Competition and Markets Authority recommend upfront disclosures such as #ad.
While post-island life provides a great opportunity for contestants to get paid for promoting their favourite brands on Instagram or Twitter, for example, in doing so the ASA and ITV want to help them get it right and to avoid a potential ASA investigation.
Given the popularity and success of Love Island, many brands and companies may look to enter into commercial partnerships with contestants as a quick and effective way of reaching and promoting directly to their social media followers. While there is nothing wrong with that, it's important that all parties know and understand how and when the advertising rules apply to them to ensure the public aren't being misled.
The advertising rules have always required that ads are 'obviously identifiable'. Consumers shouldn't have to play detective in working out when what they see, hear or interact with is a commercial message. The rules apply equally online and to social media including paid-for posts by influencers and celebrities.
On top of providing the checklist, we will work with ITV as part of the channel's duty of care commitments to contestants, to signpost more detailed guidance and to make available its advice and training resources. We will also be contacting the talent agencies that represent contestants to make them fully aware of the advertising rules and their responsibilities in helping their clients stick to them.
ASA Chief Executive, Guy Parker says:
"Our checklist is a quick and effective way of helping Love Islanders ensure their social media posts stick to the rules and avoid misleading their followers. Our message is simple: make sure you're upfront and clear when you're being paid to post."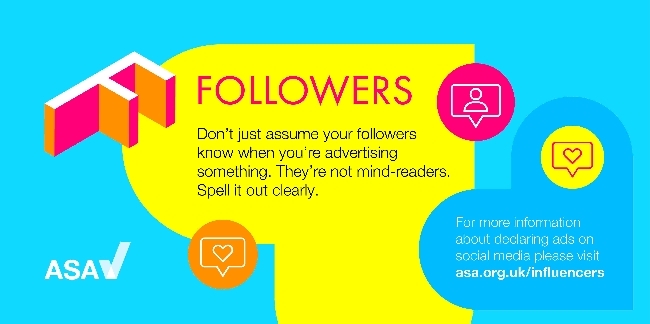 ---
More on
---