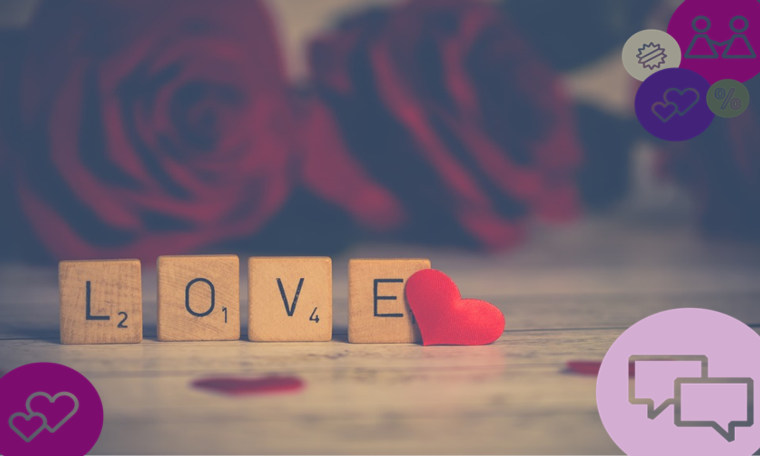 It's that time of year again, when two become one, where the world turns shades of pink and red, when January sales become Valentine's Day promotions. So, allow us to serenade you with a S.A.I.N.T of a guide to ensure your customers don't fall out of love with your promotional marketing.
♪ S is for the Significant Conditions you give, to me.
Surprises may be nice on some occasions, but hidden terms in promotional marketing isn't one of them. Significant terms and conditions should be placed within an ad. This includes all the major factors likely to influence someone's decision in whether they take advantage of your offer, such as: the restaurant name; location; are you going for a three course meal or just drinks; who pays; are your parents also invited along to meet your future life partner, or your pet llama for that matter. Also, remember where the promotional marketing is placed can affect what constitutes a significant condition.
♪ A is ensuring Availability there'll be
Most of us don't just turn up to a busy restaurant on date night – we plan, make a reservation. The same goes for Promotional Marketing. You need to demonstrate that you have made a reasonable estimate of demand to the likely response of the promotion. Stating "Stock is limited" or "Only a limited amount of stock available" may not be adequate to convey to consumers how limited the offer is if the stock is seriously limited. In this instance, the qualifications above are unlikely to prevent a consumer from being disappointed which would be problematic.
♪ I is Importantly, entrants must be dealt with fairly
Those who enter a promotion must be dealt with fairly. This includes awarding the prize that has been promoted, making it clear to entrants as to whether they have won and offering a suitable remedy where necessary to avoid any unnecessary disappointment.
♪ N is for you must ensure to Not Change the closing date for sure
It is a requirement of the CAP Code for promoters to provide a prominent closing date for submissions of entries and, like a date arranged for Valentine's Day, a closing date should not be changed unless there are unavoidable reasons outside of your control. So no rearranging that date to another day just because you've had lots of entries (or not enough).
♪ And T is Target certain promos that come from you
Don't ask everyone and anyone; target your efforts - especially when those offers are for products only suitable for adults. Promotions for alcohol and gambling, as well as other age-restricted products, should not be targeted at children. Promotions that specifically target children should be made with care.
♪ This guide is more than just a treat for you.
Do create promos, now go make it
But read the CAP Code, and please don't break it.
Copy Advice, are there to aid you too! ♪
---
More on
---