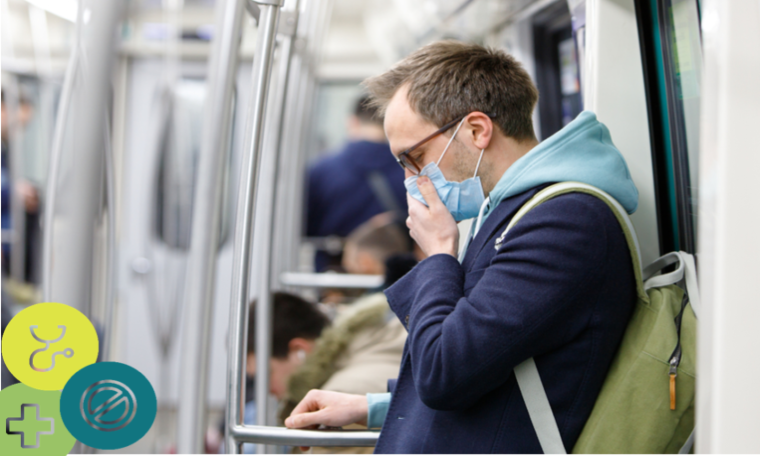 Last week, the ASA published two rulings about ads for face masks which claimed that they could protect wearers against coronavirus infection. These ads were problematic because they made misleading claims, and did so in a way that exploited people's fears about the virus - making them also irresponsible.
In these cases, the ASA considered recent Public Health England advice - which did not recommend the use of face masks as a means of protection against the virus for the general public - as well as there being very little evidence of widespread benefit from their use outside of clinical settings, and ruled that the ads broke the rules.
Advertisers may be considering making claims about other products' abilities to protect users from infection, and in the past the ASA has seen similar claims in ads for anti-bacterial products, devices, medicines, food supplements, and alternative therapies. Advertisers are best advised to think twice before making any efficacy claims in relation to preventing, treating or curing the virus unless they are permitted to do so and such claims are supported by robust documentary evidence. No ad should be irresponsible or exploit people's fears regarding the current coronavirus outbreak.
Medicines and medical devices
When it comes to products, claims to prevent, treat or cure the infection are likely to be considered 'medical or medicinal claims'. Such claims can only be made for products when they are licenced medicines or appropriately marked medical devices. If your product is neither, you cannot make these claims for it at all as this breaks the rules in Section 12.
Medical devices need to be certified with an appropriate CE marking from a Notified Body and clinical evidence must be held to support any efficacy claims. Medicines need to be licensed by the MHRA and any claims you make must be in line with the summary of product characteristics (SPC).
If you are unsure about the definition of your product, you should contact the Medicines and Healthcare products Regulatory Agency (MHRA).
Alternative and complementary therapies
In the past, the ASA has looked into claims that various complementary therapies can help treat multiple conditions but has yet to see robust, persuasive evidence in support of their efficacy for treating respiratory viruses like COVID-19. Unless you hold very robust clinical trial evidence to prove this, you should not make such claims. For further guidance on substantiation for health, beauty and slimming claims – see here.
Although the health risks from COVID-19 may vary, at the present time the ASA is likely to consider it a condition for which medical supervision should be sought. As such, ads which claim to offer advice on, diagnose or treat COVID-19 could be considered to discourage essential medical treatment, unless the treatment offered is being carried out under the supervision of a suitably qualified health professional.
Food or food supplements
Advertisers claiming that their food or supplement can help protect consumers from infection of coronavirus by, for example, supporting their immune system are likely to be problematic.
There are rules which limit the claims that can be made for these products to only those expressly listed as authorised on the EU Register of nutrition and health claims. Foods and supplements are also prohibited from making any claims to prevent, treat or cure human disease.
Fear, distress and social responsibility
No ad should exploit an audience's fear in order to mislead them into buying a product. An appeal to fear to encourage prudent behaviour or to discourage dangerous or ill-advised actions may be considered justifiable; however the fear likely to be aroused should not be excessive. Marketers should also avoid exaggerating potential risks caused by not buying their products, especially if targeting vulnerable consumers.
Think very carefully before you make any direct or implied claims about coronavirus or COVID-19 in your advertising – all ads must be prepared with a sense of responsibility to consumers and to society and the ASA is unlikely to have any patience for marketers seeking to unfairly exploit the outbreak to sell products or services or otherwise make claims that would be considered socially irresponsible.
The ASA is very conscious that in this time of national crisis it must act sensitively and with due regard to the circumstances faced by businesses and members of the public. In practice, this means applying a lightness of touch in some areas, and, in other areas, an uncompromising stance on companies or individuals seeking to use advertising to exploit the circumstances for their own gain. For more information on the ASA's approach to regulation at this time, see here.
For more advice on hand-sanitisers and surgical face masks, see here. If you need advice on your own non-broadcast advertising our Copy Advice team would be happy to help - and if you've seen advertising that causes you concern, please do let the ASA know by submitting a complaint.
---
More on
---