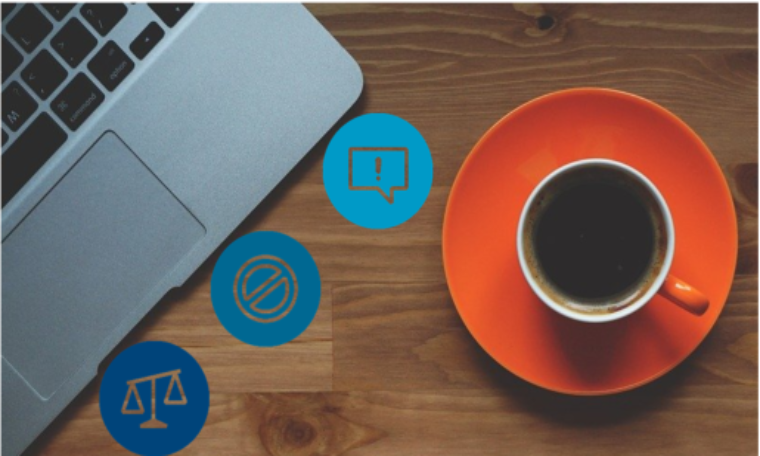 We're probably all a little sick of hearing it at the moment, but we are living in strange times. As such, perhaps unsurprisingly, current events have played a significant role in advertising content in 2020. In this article, we're going to look at three rulings that have played on or referenced current events, and see how these cases crossed the line in terms of our harm and offence rules.
In March, during the 'early days' of the COVID-19 pandemic, the ASA ruled against two different "clickbait" ads, both for facemasks. The ads contained claims such as "The death toll is 493 and rising. It would be an understatement to say that there is a growing sense of panic" and "the new virus is spreading so fast it has become barely controllable … any extra layer of protection is beneficial in order to decrease your chances of getting infected". The ASA concluded that, in addition to a number of misleading health claims, the language used was likely to cause fear or distress, and - as the ads repeatedly talked about the high demand for face masks and the purported superiority of a particular type of mask - the advertisers were exploiting people's fears.
The ASA have naturally seen a marked increase in complaints about ads for products in high demand at this time, including face masks, hand sanitisers, hand washes etc., and marketers of these items should take particular care to ensure their ads are not exploitative. Generally, whilst there is nothing wrong with selling products during periods of high demand, the ASA will almost certainly ban ads which scaremonger or take advantage of fear or panic.
This next case from February also makes reference to coronavirus, but instead of exploiting fear it references race. As before, the social context of the ruling is key. The ad, which showed a cartoon mattress with a Union Jack on the front wearing a face mask, used the claim "BRITISH BUILD BEDS PROUDLY MADE IN THE UK. NO NASTY IMPORTS". The advertiser said they simply intended to show that their mattresses were UK made, and they had run the ad by their multi-cultural workforce with no one raising any objections. The ASA, however, concluded that the ad made negative references to immigration or race and clearly associated immigrants with disease, and was therefore likely to cause serious and widespread offence.
The final ruling references the Black Lives Matter movement. The ad, a social media post, stated "BLACK CARS MATTER. I ASKED HOLLY FOR A HEADLINE …AND SHE SAID: 'ONCE YOU GO BLACK, YOU NEVER GO BACK!" along with the claim "MANUAL GEARBOX (BIG GEARKNOB)". The ad also featured a hand raised in a fist. The advertiser argued that "once you go black, you never go back" was a well-known phrase, which was unlikely to offend, and that the raised fist was a positive symbol. The ASA disagreed and ruled that the ad trivialised a serious political movement. Furthermore, they considered that the ad fetishized and objectified black men.
It's natural for "real life" circumstances and world events to feature in advertising, but it's important for marketers to avoid causing harm or serious or widespread offence – not just for the sake of the audience but also to avoid undermining trust in, and the reputation of, advertising generally. If you need bespoke advice on your own non-broadcast ads, our Copy Advice team would be happy to help.
---
More on
---