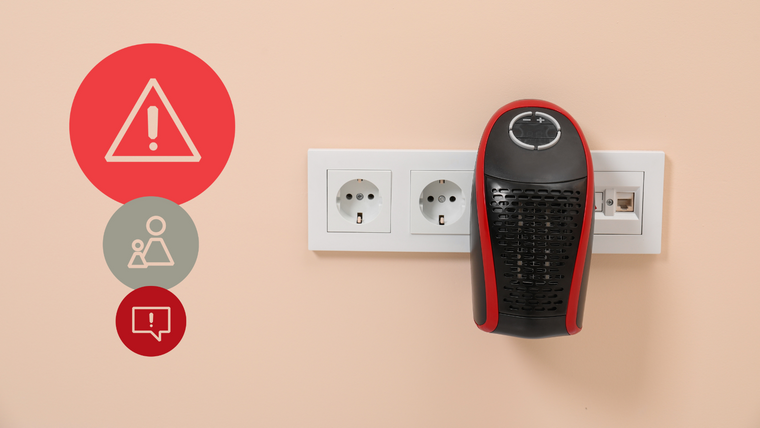 As lots of us are struggling with the cost-of-living crisis, we're keenly aware that many consumers are worried about paying their bills. During the winter, that's especially true for heating.
It's important that advertisers are particularly sensitive to this moment in time, when people are looking for ways to cut back and save money.
Today the ASA has banned four ads for plug in mini-heaters. All the ads claimed, directly or indirectly, that mini-heaters are a viable replacement to conventional heating via gas. They implied that the products would save consumers money while quickly and efficiently heating a room.
We sought views from the Energy Saving Trust, who pointed out that gas is currently cheaper than electricity, and that it's more efficient to heat a room with one radiator than with a plug in mini-heater.
Despite being from different advertisers, all of the ads used images of the same product. When we raised our concerns about these ads to the advertisers, none of them responded.
This isn't good enough.
Our rules are clear, ads must not be misleading and should be responsible. Ads for products such as plug in mini-heaters should ensure they're not making inaccurate claims or exaggerating how effective they are. They should take care not to mislead around how much they cost to run, or imply that they're more cost efficient than central heating without sufficient evidence to back up the claim.
We've banned all these ads and we'll be keeping a close eye on claims around how consumers can save money on their bills, especially heating. We'll be taking Compliance action in the coming weeks to ensure consumers are protected and that ads which don't comply with these rulings are removed.
These rulings are a notice to advertisers that we won't hesitate to ban ads that break our rules.
If you see any ads that you think are taking advantage of people's concerns, and misleadingly promoting ways to cut back on bills, get in touch with us.
---
More on
---