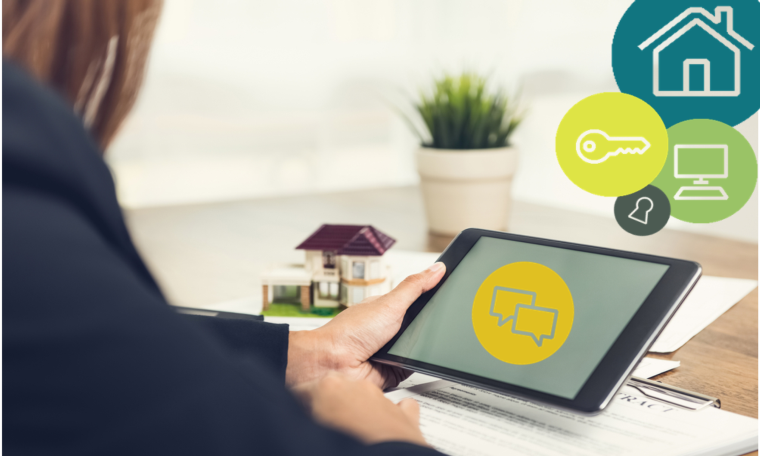 Just as bookshops, taxis and takeaways have seen their industries revolutionised by online companies where you can order anything you need at the press of a button, estate agents have also found themselves competing with new 'online-only' companies.
Property is big business and the popularity of these services has grown dramatically over the past few years, as has the number of complaints to the ASA about ads for them. To help online estate agents see their ads through to successful completion, here are some key areas to pay attention to.
The price is right
Many traditional estate agents charge a fee calculated as a percentage of the final sale price of the property – meaning the fee increases the more a property sells for - whereas many online estate agents opt instead to charge a fixed, one-off (sometimes up-front) fee for their services.
Either way, it's important that quoted prices include VAT if the ad targets the general public (rather than exclusively those who don't pay, or can recover, VAT) and all non-optional charges that will apply to sellers. Ads should also include all material information about the price - for example, the fact that a fee is payable upfront, has conditions attached or applies regardless of whether the property sells or not.
Get what you pay for
There are lots of different levels of service in the property business, and online estate agents are no different. Lots of online estate agents offer a wide range of services, but others offer a much more limited range.
Any significant limitations and qualifications to advertised fees have to be made clear to consumers. So online estate agents need to be careful to explain exactly what their customers are going to get with their fees. The ASA has upheld complaints that an ad which claimed to sell a property for a flat fee but failed to make it clear consumers would have to pay an additional fee to use their own conveyancer, was misleading. The ASA also upheld a complaint against a marketer who quoted a 0.5% commission fee for the sale of homes, without making it clear that the advertised fee did not include accompanied viewings.
Local experts
It's not uncommon for online estate agents to make claims about the 'local' knowledge and expertise of their staff, despite being an online company that might not be based in or around a particular location.
Depending on the context, access to a "local property expert" seems generally likely to be considered to refer to local knowledge of a geographical area, rather than necessarily the physical location of the 'agent'. It is therefore broadly likely to be acceptable to refer to "local" property experts if it can be proved they have relevant knowledge and experience within a defined geographical area. However, care must be taken not to imply the existence of physical branches or being 'based' in particular locations, when that is not the case.
How it compares
Sometimes online estate agents will make ads that favourably compare their fees with the fees charged by traditional high street estate agents. Comparisons with identifiable competitors are allowed as long as they are based on objective criteria, make the basis of the comparison clear and are presented in a way that is unlikely to mislead. Comparisons must also be verifiable.
Adequate evidence must be held to support any comparison. Savings claims must be supported with comprehensive documentary evidence; a simple customer survey will not be sufficient.
For further advice on this topic, take a look at our online guidance. As always, if you need bespoke advice on your own non-broadcast ads our Copy Advice team are happy to help.
---
More on
---