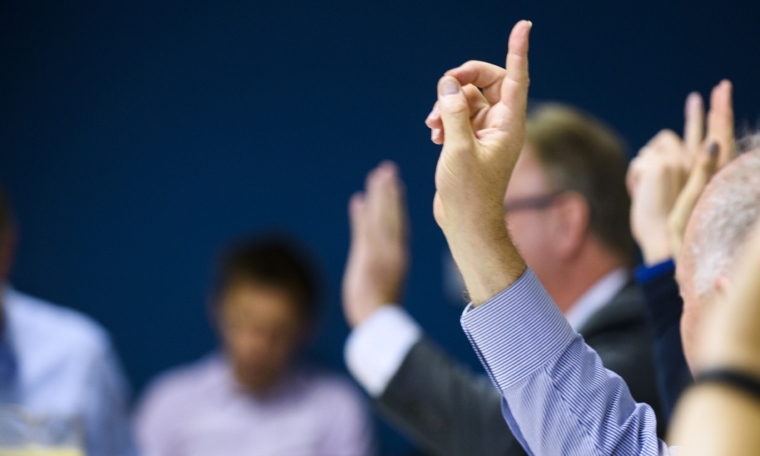 ASA Chairman, Lord Smith, has today announced the appointment of four new Council members – Neil Stevenson, Tracey Follows, Tess Alps and Nita Patel. Our Council is the body responsible for deciding if an ad has broken the advertising rules and therefore needs to be amended or withdrawn. It also operates as the Board of the ASA.

Our Council is formed of 13 members of whom two-thirds are independent of industry. The remaining third have a recent, or current, knowledge of the advertising or media sector. Collectively, the members offer a wide range of skills and experiences, representing the perspectives of a wide cross section of society, including young people, families, charities and consumer groups.

The new industry members are Tracey Follows, Chief Strategy and Innovation Officer for The Future Laboratory, and Tess Alps, Chair of Thinkbox. Tracey will be judging both broadcast and non-broadcast ads while Tess will be lending her expertise to broadcast ads.

Neil Stevenson, Chief Executive of the Scottish Legal Complaints Commission, and Nita Patel, Director of Planet Communications and Caya Ltd in Brixton, will both act as independent members of the Council and will judge both broadcast and non-broadcast ads.

New Council members will begin their terms in April 2017, with the exception of Ms Patel, who will commence her term in April 2018.

Of the appointments, Lord Smith said: "I'm very pleased to welcome Neil, Tracey, Tess and Nita to the ASA Council. All four have extremely impressive experience and knowledge across a varied range of roles and sectors. They will bring fresh eyes and sound judgement to our often complex but always fascinating debates about the diverse world of advertising."
The new appointments will be replacing Sir Martin Narey, Ray Gallagher and Hamish Pringle, who have all come to the end of their terms on the Council.

About our new Council members:
Tracey Follows
Tracey is Chief Strategy and Innovation Officer at The Future Laboratory. She has 20 years' experience in advertising; agency side at Cogent, McCanns, Lowe and VCCP, rising to CSO at J Walter Thompson; and client side as International Advertising Manager at T-Mobile and Head of Consumer Communications at BT.
Tess Alps
Tess Alps is the Chair of Thinkbox and was its first CEO. She is a Fellow of the Royal Television Society, a member of BAFTA and currently sits on the corporate board of The Royal Academy of Arts. Her advertising background includes ITV companies Television South-West, Yorkshire TV and Tyne-Tees TV and thirteen years as a director of PHD Media, latterly as Chair.

Neil Stevenson
Neil Stevenson is the Chief Executive of the Scottish Legal Complaints Commission. He currently sits on the Board of the General Dental Council and is Chair of its Remuneration Committee. His past experience includes 11 years at the Law Society of Scotland and being a founder Director of the Scottish Arbitration Centre. He has a keen interest in equality, and for five years was a member of the advisory group on diversity to the Judicial Appointments Board for Scotland.

Nita Patel
Nita is a Corporate Communications and Sustainability specialist. Through her business Planet Communications, she has worked with a number of well-known companies helping develop and deliver their sustainability communications. She is also the co-founder of new coffee shop and co-working space, CAYA, providing a multi-purpose venue for freelancers and nomad workers to eat, work and share space in a flexible fashion. This is her first Board position.

To find out more about our Council, please click here.
---
More on
---