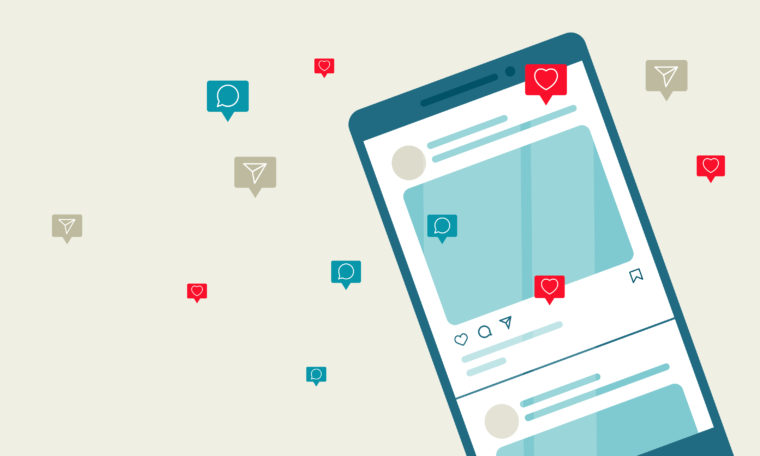 We've created a resource page to help equip influencers and brands with all the knowledge they need to ensure they stick to the rules when running a prize promotion.
Whether they are running a giveaway, prize draw, competition, or any other type of prize promotion on social media, it's vital that influencers understand and stick to the advertising rules to avoid participants being misled or left disappointed.
And, if a promotion is not run in line with the rules, such as if the draw is unfair, missing important conditions or if the prize is not awarded at all, we will take action against whoever is promoting it.
For brands and agencies, promotions can be a great opportunity to reach and engage with new audiences. However, they don't want to be known for letting down customers, and won't want to work with influencers with a reputation for misleading those who follow them, so it's important for both parties to familiarise themselves with the rules and take advantage of the (free) resources available to them.
For example, included on our resource page is a new checklist for influencers and brands which summarises key issues that should be considered before running a promotion.
See our checklist in full, below.
The checklist includes information on:
How influencers should correctly administer their promotion, such as considering how many people may participate
The ways in which they might want to prepare their posts and content, including making the T&Cs easily accessible
How a winner will be picked fairly. Is it a subjective skill based competition? Is it a prize draw or a giveaway?
The manner in which a prize is awarded, such as by checking that the winner has met all the entry requirements
Alongside this new piece of guidance, our resource page features additional infographics and advice articles, as well as our video and e-learning advice on promotions, meaning that comprehensive advice on how to stick to the rules on prize promotions can all be found conveniently in one place.
As we've seen an increase in complaints about social media promotions this year, we have contacted influencers and brands to make them aware of the resource page.
It's important for promoters to remember that influencers and brands who break the rules run the risk of being named in ASA rulings, such as the ruling against Molly Mae Hague in March and the three rulings published on 1 September, which received significant media coverage.
As well as being subject to negative media coverage and subsequent reputational damage, after having a promotion banned, further sanctions can also be applied, such as referrals to Trading Standards.
But this is not the route we want to take.
We very rarely have to apply further sanctions and believe the vast majority of influencers and brands want to get their ads right.
That's why our ultimate aim is to ensure that those who run promotions on social media have the information they need to avoid potential ASA investigations and sanctions in future.
For more information, please visit our resource page.
Our social promotions checklist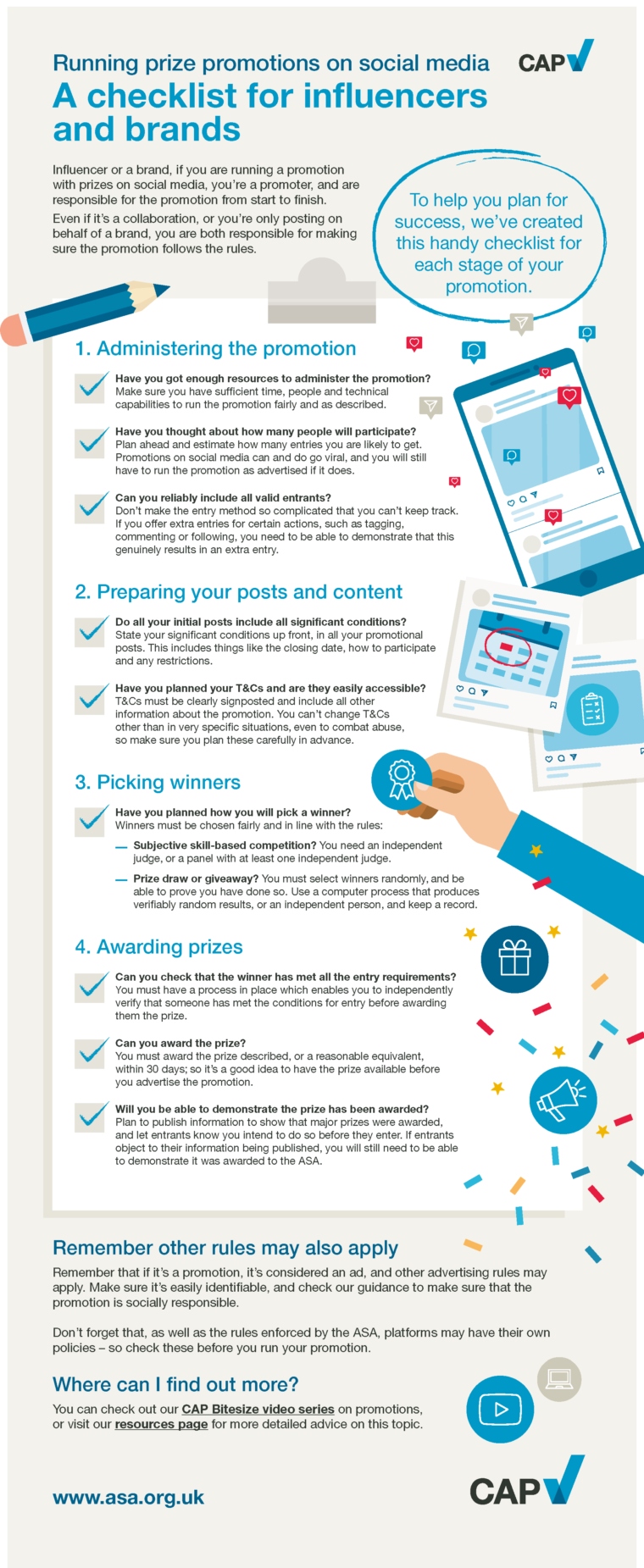 ---
More on
---