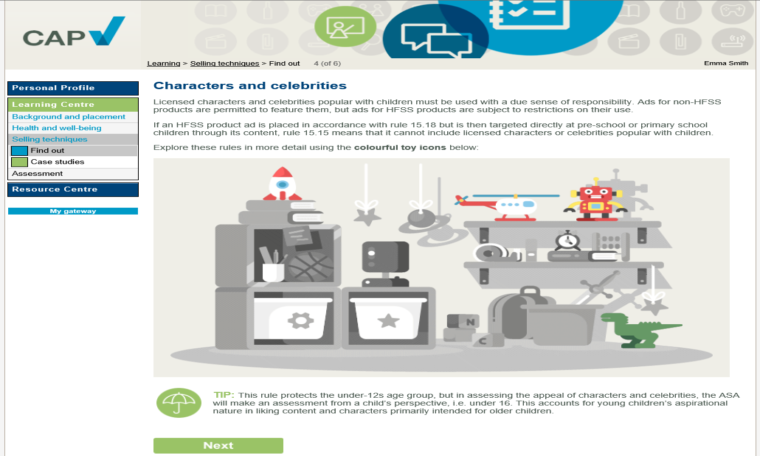 We've launched Food and Drink Advertising to Children, a new CAP eLearning module designed to provide marketing, advertising and compliance professionals with guidance on the key rules that apply when creating non-broadcast ads for food and soft drink products.
In addition, the module includes in-depth training on new placement and content restrictions that will be applied to HFSS products from 1 July onward.
Developed by the experts who write the Codes, this module includes practical tips on how to build campaigns for non-broadcast media that comply with the new rules.
The module covers:
Background and placement: This section provides an overview of the scope of the CAP Codes, explains how HFSS foods are classified and covers the new restrictions on the placement and targeting of ads for food and soft drinks.
Health and well-being: This section covers marketers' responsibilities to ensure that their advertising does not cause harm to children or encourage an unhealthy lifestyle.
Selling techniques: This section covers the techniques that marketers might employ and how the rules apply to them; including the use of characters or celebrities, pricing and promotions.
For more information on the module, visit our eLearning site.
Sign-up to receive our e-newsletters for the latest news, training and advice, and regulatory developments from CAP.
---
More on
---