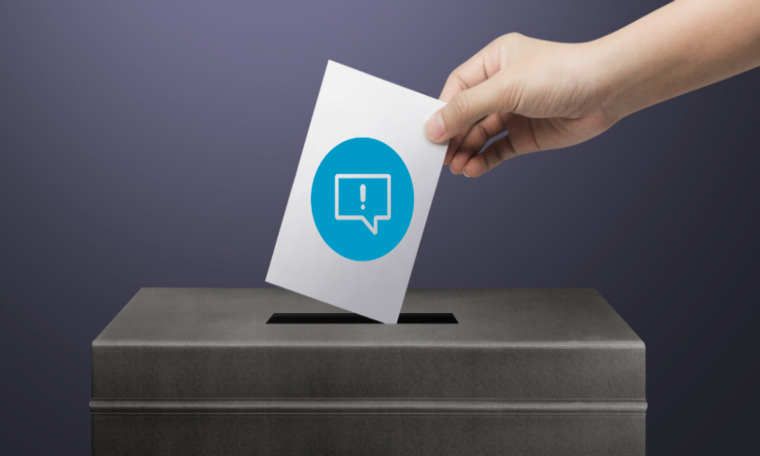 With the UK elections to the European Parliament taking place this week, and parties across the political spectrum making various pledges and promises to the electorate, we're taking the opportunity to remind everyone that the political ads you see during the course of this election are not covered by our rules and we can't look into complaints about them.
Political advertisements are banned from being broadcast on TV under the Communications Act 2003 (instead parties are given airtime via party political broadcasts which aren't classed as advertising).
Meanwhile, political ads in non-broadcast media whose principal function is to influence voters in local, regional, national or international elections or referendums are exempt from the Advertising Code. That's not just posters, newspapers and leaflets; this exemption applies to political ads online including in social media space.
The question naturally arises about why political ads around elections don't have to follow the advertising rules.
Until 1999, non-broadcast political advertising was subject to some rules in the Advertising Code, for instance the rules relating to denigration and offence. However, following the 1997 General Election, CAP made a decision to exclude political advertising from the ASA's remit because of several factors that risked bringing advertising regulation in general into disrepute.
These factors included the short, fixed timeframes over which elections run (i.e. the likelihood that complaints subject to ASA investigation would be ruled upon after an election has taken place). Also, the absence of consensus between the Labour, Conservative and Liberal Democrat Parties to bring political advertising wholly within the scope of the Code played its part in CAP taking the decision to exclude all of it.
In 1998, the ASA referred the matter to the Neill Committee on Standards in Public Life. The Neill Committee recommended that political parties should establish a code of best practice in partnership with the advertising industry. The report was presented to Parliament in July 1999.
Perhaps inevitably, political ads will contain policies, themes and issues that can be emotive and even divisive. The best course of action for anyone with concerns about a political ad is to contact the party responsible and exercise your democratic right to tell them what you think.
For further information, read the Political Advertising section of the CAP Code.
---
More on
---