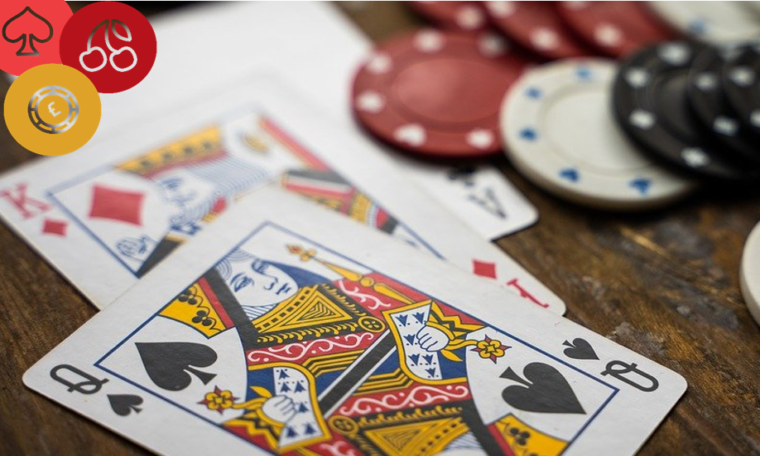 **Please note that from 1 October 2022, CAP Code rule 16.3.12 states that gambling ads must not be of strong appeal to children or young persons, rather than of particular appeal. Ads upheld against under the previous wording are still likely to be problematic under the new rule. For more on this topic see our guidance here and here.**
Introduction
Last year, we published an update to clarify, in broad terms, the ASA remit over marketing communications appearing on websites, apps and cross-border platforms (for example, social media and retail platforms). It was well received, but it is accepted that the global and fast-evolving nature of the internet raises detailed remit questions that cannot fully be answered by the update.
For example, there have been questions raised by research over the extent to which the ASA's remit covers gambling provider communications in social media content marketing: a type of marketing that involves the creation and sharing of online material (such as videos, blogs, and social media posts) that does not explicitly promote a brand but is intended to stimulate interest in its products or services.
The ASA and the Gambling Commission have a common understanding that all social media content published by licensed gambling operators must comply with the standards and protections set out in the UK Code of Non-broadcast Advertising and Direct & Promotional Marketing (the CAP Code). These ensure protection of under-18s and other vulnerable groups from the potential harms associated with gambling marketing.
Social media marketing and editorial
Social media includes a diverse range of content as marketers attempt to inform, entertain and, ultimately, promote their products and wider brand identity. Sports betting operators are arguably at the forefront of this with popular social media accounts on platforms like Twitter that attempt to drive significant engagement with their followers.
The ASA regulates commercial communications in marketers' own spaces online that are likely to have the effect of 'selling something'; content that can reasonably be considered "advertising". For obvious reasons, it can't regulate everything in the online space. One of the key exclusions – inspired in large part by the need to protect freedom of expression – is for editorial content.
Gambling social media accounts sometimes include editorial-style content, like commentary or opinions on recent events, or more abstract humour, such as 'memes' and other irreverent takes on current sporting news. This has been described by researchers as 'content marketing' where there are no direct product references, calls to action or links to operator websites.
Regulating gambling marketing
Advertising in social media spaces controlled by marketers have long been subject to the CAP Code; in particular, the dedicated rules that protect under-18s.
The vast majority of 'content marketing' is effectively deemed by the ASA to "sell something" and is, therefore, regulated under the CAP Code.
Key protections from CAP's gambling section:
Gambling ads must not be directed at under-18s through the selection of media or context in which they appear
No-one who is, or seems to be, under 25 years old may be featured gambling or playing a significant role
Gambling ads must not be likely to be of particular appeal to children or young persons, especially by reflecting or being associated with youth culture
The advertising of gambling products raises particular issues of consumer protection because of the potential for the products to be used in ways that are unwise or risky leading some people to experience gambling-related harms.
Although it is legitimate for operators to promote their services across a range of media channels and to audiences predominantly or exclusively made up of adults, marketing communications must comply with a strict set of rules set out in the UK Advertising Codes which aim to protect under-18s and other vulnerable groups.
Ensuring consistent protections
There is a potential, however, for some social media content to fall outside the ASA's enforcement remit on the basis that it is considered not to be directly connected with the supply of the gambling product. This is likely to be where there are no direct, or significant indirect references, to gambling products.
To ensure nothing falls between the gaps, the ASA and the Gambling Commission agree that:
The ASA will continue to consider complaints about social media ads brought to its attention on a case-by-case basis in line with its existing approach to remit decisions.
In the limited scenarios where complaints about operators' social media are deemed not to be within remit, the ASA will refer them to the Gambling Commission.
The Commission will consider provisions under its Licence Conditions and Codes of Practice (LCCP), which sets out the rules for operators licensed to transact with consumers in Great Britain, and will consider taking action in line with its Statement of Licensing, Compliance and Enforcement policy.
LCCP Social Responsibility Codes 5.1.6(2) (for all licenses other than lotteries) and 5.1.7(2) (for all lottery licences) sets out that for media not explicitly covered by the UK Advertising Codes, licensed gambling operators should have regard to the principles included in these Codes as if they were explicitly covered. The ASA and the Gambling Commission have agreed that the scenario considered in this statement is an appropriate circumstance to employ this provision.
Ultimately, the message for operators is straight-forward – all consumer-facing social media activity must comply with the standards set out in the gambling section of the CAP Code.
For consumers, this demonstrates the ASA and the Gambling Commission's continued commitment to work together to deliver joined-up and effective protections.
---
More on
---