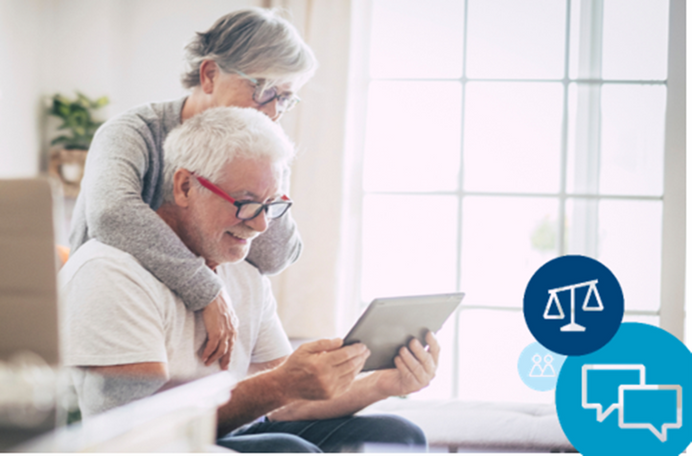 On 1st October, we mark the International Day for Older Persons, which celebrates older people and the issues that affect their lives. In terms of advertising, we've always advised against offensive portrayals of older people (which you can read more about here), so we thought in this article we'd do exactly what the holiday was created for – explore issues that affect the lives of older people by studying misleading ads that were solely targeted at them. So, read on for some worldly wisdom on how to avoid classic pitfalls.
Uniquely suitable
The first ad concerns an ad for a hearing aid, with the headline "SPECIAL PENSIONERS' HEARING AID". Text below read "A special hearing aid offer has been introduced for pensioners. The hearing aid is low cost, simple to operate and brings IMPROVED hearing to thousands!...DON'T WAIT ANOTHER MINUTE GET IN TOUCH TODAY. Not only are our pensioners [sic] hearing aids economical and discreet, but they could allow you to hear clearly again. So don't delay, the results might be life changing". The ASA investigated the claim "low cost", "economical" and "special pensioners' hearing aid" after one complaint, with the complainant stating that they understood the hearing aid was a standard low-tech model on sale for £1,398.
The ASA considered that consumers seeing the ad were likely to have some knowledge of the general price range of hearing aids. However, they concluded that pensioners would be unlikely to think of £1,373 as inexpensive. Furthermore, the ad implied that the hearing aid was uniquely suited to pensioners when it did not have any features specific to them. The ASA therefore upheld both points.
Many ads for products or services aimed at older people, such as funeral plans, life insurance, heating/energy etc. imply in the ad that the product has been designed solely for that group, or that only that group is eligible. If this is not the case, and the product or service offers nothing unique to a certain demographic, then ads should not misleadingly imply that it does. You can read the full ruling here, and more about hearing aids here.
VAT-Exempted
Our next case is a website ad for a careline alarm service, which featured claims "SPECIAL OFFER - Originally £167.88 - now just £120! 3 MONTHS FREE in the first year when you select 'Billed Annually'". Terms and conditions at the bottom of the page stated that this was a VAT-exclusive price, and that a one-off payment of £45 was due for new customers. The advertiser, Telecare 24 UK, said that they used VAT-exclusive pricing because over 85% of their customers did not pay VAT due to illness or disability. They also said that they believed the costs of the service were made clear in the ad.
According to rule 3.18, all non-optional charges, including VAT, must be made clear, unless it's the case that everyone to whom the ad is addressed would pay no VAT or can recover it. Whilst most customers did not pay VAT, some of them did, and since the ad wasn't addressed solely to those who would not pay VAT, the price should have been VAT-inclusive. Furthermore, the ASA found that, instead of £120 a year, the annual plan cost a total of £165 (excluding VAT) in the first year when the one-off payment for new customers was factored in, and £167.88 (excluding VAT) for every subsequent year. As such, the ASA upheld both complaint points.
The ASA receives thousands of complaints a year about misleading pricing claims, and marketers should bear in mind how clear their ad is, especially if addressing a specific audience. You can read the full ruling here, along with our guidance on promotional savings claims and VAT.
Social responsibility
Our third ad is something a little different – cryptocurrency investments. The ad for Coinfloor, featured in the Northamptonshire Telegraph, had the headline "There is no point in keeping your money in the bank…" and featured an image of a woman, described as aged 63. The text below stated "More and more people are waking up to the savings power of Bitcoin… When [name] turned 60, she received part of her pension from a previous job and decided to research the market for the best way of investing it… 'I come from a generation of savers, not spenders […] Today there is no point keeping it in the bank – the interest rates are insulting […] That is why when I received my pension, I put a third of it into gold, a third of it into silver and the remainder into Bitcoin… To me, Bitcoin is digital gold, and it has allowed me to take the steps to secure the cash I already have…" before going on to describe the positive attributes of Coinfloor's services.
Along with not making clear the risks associated with this type of investment, the ASA also investigated whether the ad was socially irresponsible for suggesting Bitcoin was a secure way to invest savings and pensions. The ASA considered that the ad was clearly aimed at an older readership, highlighting the medium it was placed in, the testimonial and the repeated mentions of pensions. The ASA concluded that the ad irresponsibly suggested that purchasing Bitcoin through Coinfloor was a secure way to invest one's savings or pension, particularly given that the audience it addressed were likely to be inexperienced in their understanding of cryptocurrencies.
In this instance, the ad was seen to exploit credulity or inexperience in the older target audience - however, as cryptocurrency is a relatively new sector, the numbers of those who are fully clued-up is relatively small across all ages, and marketers should never exploit that. You can read the ruling here, and more about cryptocurrency here. (Please note that the ASA's remit in terms of ads related to cryptocurrency investments will be changing from 8 October).
Anyone of any age can be misled by advertising, and this is certainly not exclusive to older people. That said, advertisers should take extra care if their main audience is older people, or they could risk being seen to take advantage of potentially vulnerable consumers. If marketers of these types of ads are unsure, they are welcome to contact the Copy Advice team for advice on non-broadcast advertising.
---
More on
---