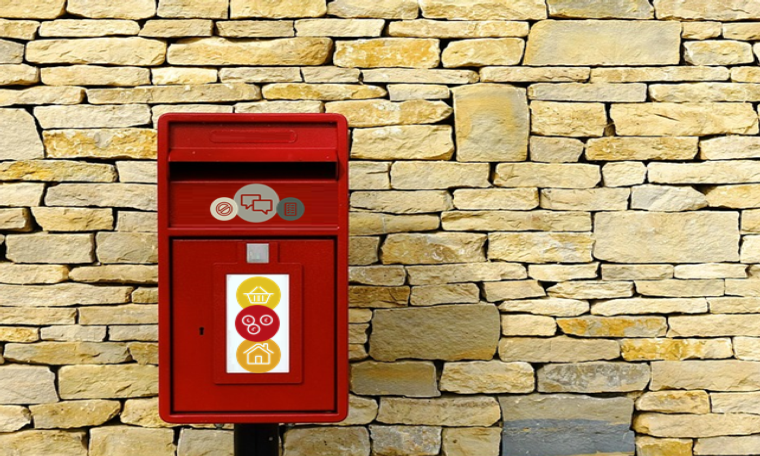 Internet shopping has a lot going for it. Along with avoiding the crowds, you can also find what you want, when you want and then instantly compare the prices with other businesses. With internet shopping becoming part and parcel of our everyday lives it's crucial that advertisers are clear about any charges that might apply when delivering products to consumers.
Do I need to state delivery charges?
If you're stating prices for advertised products, or it would otherwise be misleading to omit it, then yes – you need to state your delivery charges. Delivery costs are material information (rule 3.4.4) – that is, information that will affect a consumer's decision as to whether to purchase the product. So, if a product is priced at £169, but there's an additional charge of £25 for postage which is not made clear, or hidden in lots of terms and conditions, the ASA is likely to consider the ad misleading.
What if the charges apply per product?
If delivery charges apply per product and the consumer cannot obtain the product without paying the delivery charges, then the cost should be included in the price of the product (rule 3.18).
If the consumer can obtain the product another way (i.e. collect it themselves or from a store) then it may be acceptable to make clear that charges apply for delivery and include the cost in a sufficiently prominent footnote – however, the ASA is likely to look unfavourably on retailers that rely on a very limited number of collection points as the reason for placing applicable delivery charges in a footnote.
What if the charges apply per order?
If the charges apply per order then it's likely to be acceptable to make clear that these charges apply and state the cost in a prominent qualification (rules 3.20). In the case of an e-tailing website, it may be acceptable to state the relevant charges on a separate page, provided this page is clearly linked or signposted to from the stated price for the product.
Delivery charges that are only revealed during the "checkout" process or after the customer has made a transactional decision are likely to break the rules.
What if we can't calculate the postage in advance?
Occasionally, marketers may not know how much an item will cost to post to someone. Sometimes this can be because the item is particularly large or heavy, or they may be using a third party for their delivery.
If it's not possible to calculate the delivery charge in advance, for example because it depends on the size and/or weight of the order, the amount ordered, the consumers' location or other factors not known in advance of the consumer putting together their order, you need to make clear on the product pages that delivery charges are applicable, and also make clear how those charges will be calculated (rules 3.19 & 3.20).
What if we can't deliver everywhere or have to charge more for some locations?
If you can't offer delivery at all to some locations then you need to make this clear upfront and avoid claims which imply that you can deliver to areas that you can't, like "Great brands, anywhere you can get online".
The ASA often receives complaints about claims for "UK Delivery" or "UK Mainland Delivery". However, these claims are often ambiguous and many advertisers land themselves in hot water for not making clear where they actually deliver to. For example, often the Isle of Wight is excluded for "UK Delivery" or there is an extra charge to deliver to Northern Ireland, despite both being part of the UK. The same goes for the Scottish Highlands, which are frequently excluded even when "Mainland" delivery is offered.
If you're claiming to offer "[Free/£X/Next Day] UK Delivery" you should offer the advertised delivery service to anywhere in the United Kingdom. If, for whatever reason, you are unable to extend the advertised delivery service to certain postcodes, the islands or the Highlands, then such a claim is likely to mislead. Qualifying this with exclusions is unlikely to be sufficient as this is likely to result in a misleading contradiction rather than a clarification.
In short, it doesn't matter where you deliver to, as long as you make sufficiently clear in your headline claim(s) which areas are included and excluded and qualify this with how much it will cost to deliver to the excluded areas.
What about 'Free Delivery' claims?
Absolute claims like, "Free UK Delivery", "FREE DELIVERY ON ALL ORDERS" or "FREE NEXT DAY DELIVERY ON ALL OF YOUR ORDERS THIS MONTH" imply that no customer, regardless of how much they buy or where they are, will incur delivery charges.
If a minimum spend applies this will need to be made explicitly clear in the headline claim (e.g. "Free delivery on orders over £40"). However, if marketers aren't able to offer this for all postcodes, this will also need to be made clear in the headline claim. Qualifications detailing exclusions are likely to be viewed as misleadingly contradicting rather than clarifying these claims.
What if the product is free?
Rule 3.24.1 makes clear that an item cannot be described as "free" if the customer has to pay packing, packaging, handling or administration charges.
This means that marketers may charge postage for a "free" item as long as it reflects the true cost of the postage (for example, a stamp). However, as soon as you add handling, packaging, packing or administration fees, the item can no longer be described as "free".
A word on inflated delivery charges
It should be said that the ASA is unlikely to look favourably on those charging excessive postage or packaging fees, if this does not reflect the true cost of postage, as this can make any product price claims misleading. Whatever amount you charge, make sure it's clear, honest and fair.
For more advice on this topic, see our AdviceOnline article on delivery charges and CAP's Enforcement Notice about Advertised Delivery Restrictions and Surcharges.
Our Copy Advice team are also on hand to provide free, bespoke advice on stating your delivery charges in non-broadcast ads.
---
More on
---