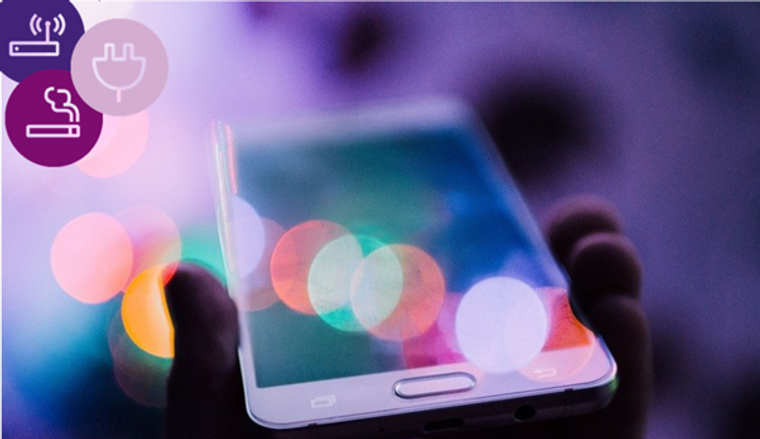 If you're a marketer of vaping products, you should know that there are many 'do's' and 'don'ts' when it comes to advertising - but creating compliant ads doesn't have to be a drag. Read on for a quick look at the key media and content restrictions related to young people and vaping.
Don't advertise in prohibited media
Under rule 22.12, nicotine-containing e-cigarettes and their components cannot be advertised in certain media, unless they are licensed by the MHRA as medicines. This reflects a legislative ban contained in the Tobacco and Related Products Regulations (2016) that prohibits ads for vaping products from appearing in media that has, or could have, a cross-border effect.
In particular, the ASA has ruled that e-cigarettes and vaping products shouldn't be promoted on public Instagram, Facebook and TikTok accounts. This goes for vape brands, retailers/vape shops, and influencer marketing content.
For the avoidance of doubt, that means you must not place, or incentivise third parties to place, ads for vaping products on social media, unless the content appears on a brand/retailer account or profile that is 'private' and restricted only to those who have actively chosen to 'follow' the content. In that case, any content must also be factual, and not promotional.
For more, have a read of our detailed guidance. If you're currently using TikTok, or other social media platforms to advertise, you need to stop immediately.
Don't target children, feature under 25s or include content which is likely to appeal particularly to children
In permitted media, like 'out-of-home' (OOH) and cinema, you need to ensure your ads are socially responsible (rule 22.1) and don't encourage non-smokers or non-nicotine users to use e-cigarettes (rule 22.8). As with all age-restricted products, there are strict rules around the advertising of vaping products, to protect children and young persons, both in terms of the content of ads and their placement.
It's therefore important to avoid anything likely to reflect or be associated with youth culture, any characters likely to be of particular appeal to under 18s and anyone behaving in an adolescent or juvenile manner (rule 22.9). You'll also need to ensure you don't feature anyone who is, or appears to be, under the age of 25 (rule 22.10) and ensure ads are targeted responsibly (rule 22.11).
For detailed guidance on the issues concerning children and young people, see here.
For further guidance, see here. If you'd like advice on proposed non-broadcast advertising, you can contact the Copy Advice team for bespoke advice.
---
More on
---