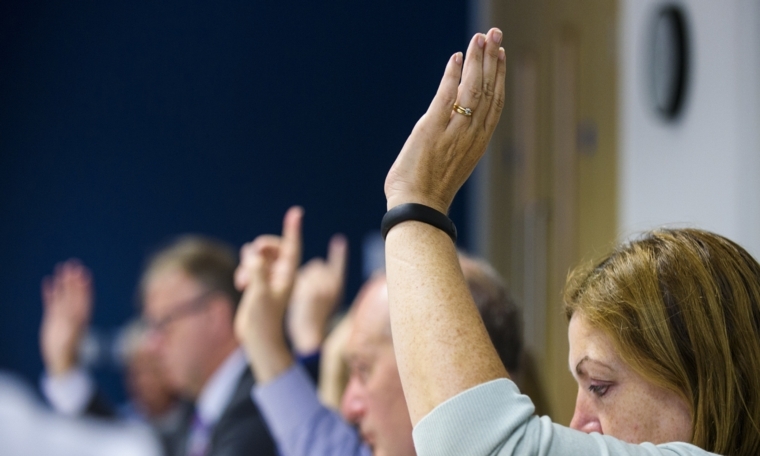 Two new members, Nabila Zulfiqar and Mike O'Connor, have been appointed to the Advertising Advisory Committee (AAC). They will be responsible for providing independent, expert advice to the Broadcast Committee of Advertising Practice (BCAP), which writes and maintains the Broadcast Advertising Code.
Established in 2005, the AAC ensures that the perspectives and concerns of consumers, viewers and listeners are taken into account when the Code and associated guidance are updated.
The new members bring considerable experience to the Committee:
Nabila Zulfiqar
Nabila is the Chief Adjudicator at the Solicitors Regulation Authority and has experience of the governance and regulation of the legal profession, architects, press and healthcare scientists.
She is a national chair of the Anti-Discrimination Panel for the Football Association and is a mentor for Mosaic, a charity founded by HRH The Prince of Wales.
Mike O'Connor
Mike recently stepped down as Chief Executive of StepChange Debt Charity, the UK's largest debt advice body. He was previously the Chief Executive of Consumer Focus, which championed fair deals for consumers, and the Olympic Lottery Distributor and the Millennium Commission, where he led on public infrastructure investment programmes.
Mike ran a campaigning organisation, the Coronary Prevention Group and for eight years he was a Trustee of the Mental Health Foundation. In 2000, Mike was awarded a CBE for Public Service.
Of their appointment, Stephen Locke, AAC Chairman said: "I'm delighted that Nabila and Mike are joining the Committee. They both have valuable experience of holding industry, professions and regulators to public account. This will help to ensure that the AAC continues to provide a strong and authoritative consumer voice in the formulation of broadcast advertising regulation. I greatly look forward to working with them."
The new members succeed Jo Swinson, who resigned her position on becoming MP for East Dunbartonshire constituency following the 2017 General Election, and Alison Goodman, who served as a member since 2011.
Stephen Locke said, "On behalf the Committee, I'd like to thank Alison and Jo for their excellent work throughout their time on the AAC".
---