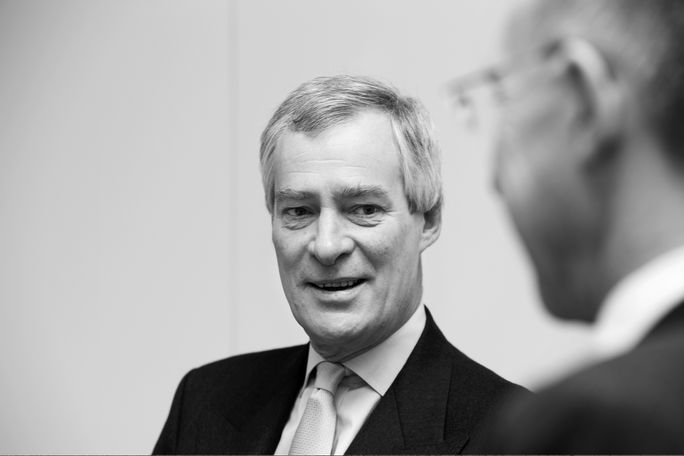 The ASA and CAP family is deeply saddened by the death of our friend, former colleague and Chair of CAP and BCAP, Andrew Brown.
Andrew, who worked in the ad industry for over 45 years, chaired CAP from 1999 - 2011.
In that time, he steered CAP through a period of significant change including the expansion of the ASA's remit to TV and radio ads and the extension of the CAP Code online, in response to technological advances and a fast-evolving advertising landscape.
He led the industry task force that negotiated the contracting-out of broadcast advertising regulation from Ofcom, and which saw him take on the role of Chair of BCAP in 2004.
Andrew was also Director General of the Advertising Association (1993 – 2006) and spent 28 years at ad agency, JWT, where he primarily worked in account management and was appointed board director in 1982.
In his leaving speech in 2011, commenting on the value of advertising rules and regulation, Andrew observed:
"The British are unusual: despite protestations to the contrary they both like and need rules. It is not surprising that the British, in their various manifestations, have invented almost every competitive team sport: the existence of the rules allows competitors to compete fairly to their maximum ability.
And so it is with advertising self-regulation. It understands the competitive but partial nature of commercial advocacy but also the consumer need for trust: it balances that relationship with great skill because it doesn't get involved in the over-simplified argument about whether advertising works or doesn't work but is concerned with how it works – more complicated, but more relevant to its real influence on society."
ASA Chief Executive, Guy Parker, has paid tribute:
"Andrew was a professor of the carefully constructed checks and balances that make up the ASA system. Indeed, he was an architect of many of them: we will never forget his orchestration of the contracting out of broadcast ad regulation from Ofcom to the ASA system in 2003-2004. I'm not sure anyone else could have got that done. A colossus of ad self-regulation. A mentor to me of the best kind. A friend."
Director for the Committees of Advertising Practice, Shahriar Coupal has also paid tribute:
"Andrew was a visionary and an inspiration to me and many of my colleagues. In the clamour of debate about advertising restrictions, Andrew was never one to rush to judgment. He always saw the bigger picture and dealt with nuance intelligently and elegantly, leaving everyone feeling that they'd been heard. We're very upset about Andrew's passing, but forever grateful for having known him."
Andrew will be sorely missed by his friends and colleagues at the ASA, CAP and beyond. He was and is held in the highest regard; a giant of the advertising industry. Our thoughts are with his family.
---