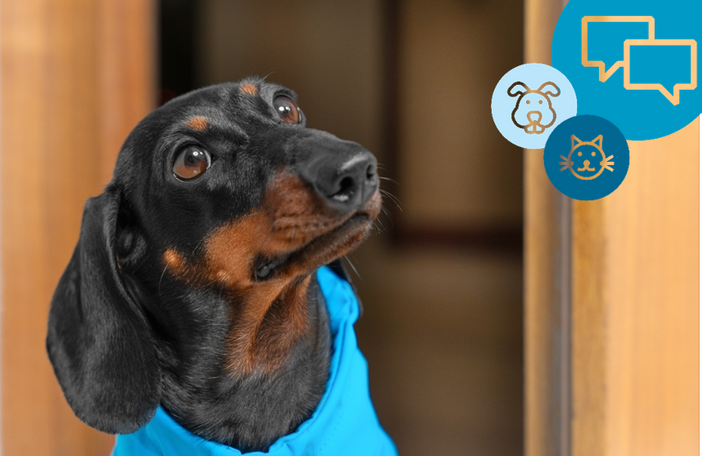 Depictions of cute animals can be a reliable route to bringing consumers onside, but there are potential pitfalls. For example, depictions of pets eating something they shouldn't, could potentially be deemed harmful by the ASA.
Here's our advice on how best to approach using animals in your ads.
Ensure animal health claims are compliant
Veterinary medicines must be licensed by the Veterinary Medicines Directorate and any claims made must conform to the licence.
Marketers must take care not to present an unlicensed medicinal product as licensed. Any direct or implied claims that a product is effective in treating an adverse health condition in animals, for example a claim about behaviour improvement in horses that refers to a nutrient deficiency, is likely to be seen as medicinal. Medicinal claims made for an unlicensed product break the rules, regardless of any evidence held (see also 'Healthcare: Medicinal Claims').
However, marketers may make claims about the health benefits of their products (for example, that a supplement improves equine joint health, or a product repels fleas or ticks), if they hold robust clinical evidence to support them. Without this, such claims are likely to be considered misleading and unsubstantiated, as in the cases of Aviform Ltd, September 2016 and Goldstar Internet Services LP, March 2017.
For further advice on substantiation generally, see here.
Keep the risk of emulation in mind
Care must always be taken when depicting scenarios potentially harmful to animals and which could feasibly result in emulation. This is particularly advisable when depicting animals being fed or eating something that could harm them, to ensure this isn't likely to lead to dangerous emulation.
For more guidance on the responsible use of pet animals in advertising, resources from the British Veterinary Association (BVA) are available here.
Ensure your animal actors are cared for
Finally, regardless of the content, all animals featured in your ads should be well cared for and kept safe from harm or distress. CAP recommends seeking the support of a veterinarian or other relevant expert in the health and welfare of animals to ensure that they are properly treated and looked after throughout production.
For further advice on advertising with animals please see our guidance. Our Copy Advice team is also on hand to provide free, bespoke advice.
---
More on
---