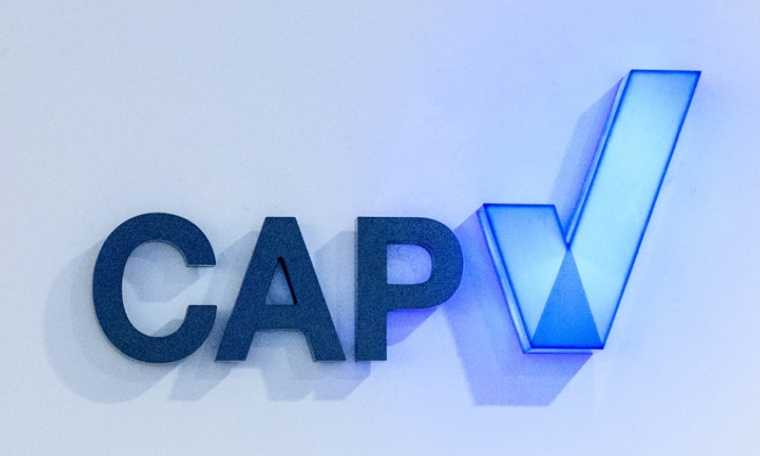 Daniel Ware from our Compliance team discusses how CAP and the ASA have evolved their approach to making online advertising compliant, taking a look at the last ten years – and the next.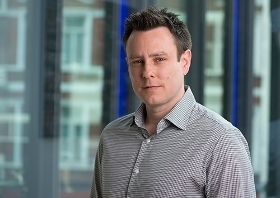 As technology and media platforms evolve, marketers have found new ways to engage with their audiences. The ASA has adapted to meet this challenge by extending its online remit and the range of complaints it investigates on behalf of consumers.
At CAP, I work in the compliance team whose responsibility it is to proactively monitor the ad landscape and check that advertisers are sticking to the rules. As ads have changed, the compliance unit has also had to change. In this article I'm going to explain the impact that's had on how we work. I hope it'll give advertisers and others an insight into how we do things here.
Ten years of change
I joined CAP in 2007. Our caseload was quite different in those days. Before 2010, advertisers were certainly using online platforms, but the regulatory environment was still adjusting to the gradual switch from advertising in press and TV formats to ads online. Around this time, the bulk of compliance work was primarily concerned with national and local broadcast and print media advertising. We monitored national, local and magazine media and, with a little help from publishers, ensured that ads stuck to the rules. If advertisers refused to follow the rules, we issued ad alerts asking for publishers to contact us before accepting problematic ads for publication. Ensuring that teleshopping content stuck to the Broadcast Code was also something we spent a lot of time on in those days.
Then, just as now, checking the compliance of ads for sensitive products – including gambling, alcohol and high fat, salt or sugar (HFSS) food and drink – was a major priority. To do this, we conducted surveys where we proactively monitored and assessed ads across a sector and, where we saw problems, took follow-up action to bring ads into compliance. When the ASA made a high-profile ruling, we spoke to advertisers across the relevant sector to make sure the lessons from the test case were understood.
Extended remit, New challenges
A big milestone was in 2010, when the ASA extended its online remit to include advertising on companies' websites and social media platforms. We call these 'online advertiser-owned ads'. The effect of the change can't be overstated, since it expanded the regulatory landscape across websites of organisations of all shapes and sizes. And it brought new challenges. For example, a trend we identified was some advertisers failing to properly label material to distinguish between advertising and editorial on social media platforms – this is an issue that continues to pose challenges today following the rise of native advertising. To help ensure these ads are responsible, we've developed relationships with social media platforms to get their support in dealing with non-compliant content on their channels. We've also communicated directly with advertisers so they understand the standards of transparency we require.
Fast-forward to the end of 2016 and CAP and the ASA had resolved 41,400 'online advertiser-owned' complaints made about almost 37,000 ads. In fact, over the last five years, this type of ad accounts for one in every three cases resolved. That's quite a statistic when you consider that these types of ads weren't covered within the scope of regulation until 2010.
Making sure advertisers follow our rulings
When we uphold a complaint, the vast majority of advertisers abide by our decisions. Most advertisers have no intention of breaking the rules and many do so only in error. To support businesses, CAP provides around 280,000 pieces of advice and training every year to help advertisers understand the rules and avoid prompting complaints and running into problems with the ASA.
It's only in rare cases that advertisers, after complaints have been upheld against them, refuse to follow the rules. That's where our additional sanctions kick in. They give us the tools to exert pressure and bring wayward advertisers into line.
That range of sanctions took on a new dimension following the extension of our remit online. For example, we now work with search engine providers to place our own ads to highlight advertisers who are breaking the rules. These ads typically appear next to the one owned by the non-compliant business. Many people who read that the relevant company is treating people unfairly will think twice about using them. Another tactic we use is to remove advertisers' paid-for search advertising in its entirety. That's why the support of search engines and social media channels is a crucial part in our range of effective sanctions.
Since the sanctions system was developed, we've had the online ads of 63 online businesses suspended and run 73 of our own online ad campaigns. While it's always regrettable to have to use sanctions like these, they certainly shine a spotlight on the businesses that refuse to work within the system.
The remaining few – and we're talking very small numbers here – who won't cooperate face the threat of prosecution. Since 2015, Trading Standards has acted as our legal backstop power for misleading non-broadcast ads and Ofcom has performed the same role for broadcast ads. Over the past two years our referrals to Trading Standards have resulted in 18 websites being taken down, one criminal conviction and two ongoing prosecutions.
Taking action through projects
ASA rulings play a big role, but we've come to realise that you can improve compliance across sectors – rather than just with individual advertisers – through project work. An illustration is the ticket pricing project I recently managed. We issued guidance and undertook a comprehensive sweep of the ticketing sector, including through assessing 130 websites. We worked directly with 55 businesses to correct the pricing on their sites. We also conducted the same exercise with regional theatre websites where around 50% of 650 sites were contacted to help bring them into line with the advertising rules. This type of pro-active work can save the need for complaints further down the line and bring about change faster.
What about the next ten years?
CAP and the ASA need to respond to the way media and technology are evolving – and what those changes mean for how businesses engage with consumers in those spaces – to ensure that the rules are still being followed. The aim stays the same: people should be able to trust the ads they see. Now, just the same as ever, the majority of ads are Legal, Decent, Honest and Truthful; we're here to deal with the rest.
For more information on our compliance work, please see
our proactive work
.
---