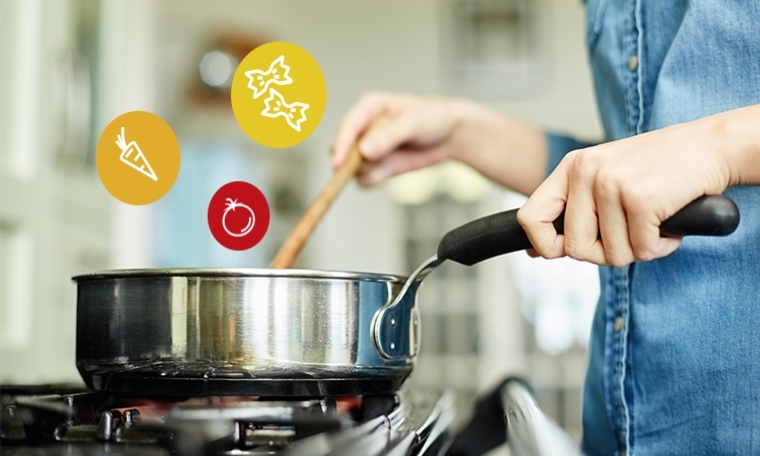 This article was published before the Government confirmed in June 2018 that it would consult on the possibility of further restricting advertisements for food and soft drink products that are high in fat, salt or sugar. At the time of writing, that consultation has yet to be published. Information submitted to the CAP Review or BCAP Call for Evidence will now be considered alongside the information presented by Government in its consultation, and may help support any submission by CAP or BCAP to that consultation.
Original article:
TV rules were introduced over a decade ago in response to evidence of TV advertising's modest direct effect on children's immediate food preferences
The rules currently ban the inclusion of ads for high fat, salt and sugar (HFSS) products in children's media and other media of particular appeal to children
Rules currently restrict the content and scheduling of HFSS ads to ensure they don't encourage poor nutritional habits and don't appeal inappropriately to younger children
New non-broadcast rules were introduced in July 2017, extending these restrictions to non-broadcast media, including companies' advertising on their own websites and social media spaces
Together, the TV and non-broadcast rules support wider efforts to tackle childhood obesity and respond to the reality of children's multi-media lives
Call for evidence will help test whether TV rules remain in the right place
Review of non-broadcast rules will inform how the rules are working in online spaces, such as children's websites and social media, and if restrictions remain proportionate
We have today (Wednesday 4 April) announced two initiatives that will:
Examine thoroughly evidence around the impact of TV HFSS food and soft drink advertising on children
Review tightened restrictions, introduced last year, around HFSS food and soft drink advertising in non-broadcast media
This will help inform our work in ensuring the advertising rules are in the right place, are being followed by advertisers and continue to be effective in protecting children in their multi-media lives.
The TV rules, which were introduced in 2007 and remain some of the strictest in the world, respond to evidence of TV's modest direct influence on children's immediate food preferences. They also respond to wider societal concerns about childhood obesity and the need to reduce the number and change the nature of food advertisements seen by children.
The tough restrictions have had an impact, children's exposure to HFSS ads on TV has reduced significantly – 37% between 2005 and 2009 – with new data showing exposure to all TV food and soft drink ads is 40% lower than it was in 2010. Reflecting changes in children's media consumption habits and food advertisers' marketing spend, we last year introduced a ban in non-broadcast children's media of HFSS ads including on websites, social media and online video platforms.
However, the significant reduction in children's exposure to HFSS ads has not corresponded to a reduction in childhood obesity rates. It is widely acknowledged that factors other than advertising are the main influences on our children's waistlines, including socio-economic circumstances, parental choices, school policies, sedentary pastimes, levels of understanding about nutrition and the availability of HFSS products.
But we are committed to making sure the advertising rules remain in the right place – that means taking account of the best available evidence on the impact of TV HFSS advertising on children as well as reviewing how the new non-broadcast rules are working. These initiatives complement and sit alongside measures the UK Government is taking as part of its strategy to tackle childhood obesity.
In light of calls for tougher advertising restrictions, we consider that it is important to provide up-to-date analysis of the latest evidence in this area. Our sister body, the Advertising Standards Authority, is also currently undertaking the first dedicated analysis of children's exposure to TV ads for HFSS products since 2010 to find out more about the changes over recent years. It will publish the results in the summer.
The call for evidence on TV advertising closes on 16 May 2018. We will evaluate responses and publish our analysis in the autumn. And, we commit to begin our review of the non-broadcast HFSS restrictions on 1 July 2018, one year after the rules came into force. It will assess the effectiveness of the new restrictions in delivering comprehensive protections that reflect the reality of children's multi-media lives The findings, which may include additional steps that it considers necessary to better achieve the rules' objectives, will be published in the autumn.
Director of the Committees, Shahriar Coupal says:
"These two initiatives signal our clear commitment to make sure the rules continue to protect children and achieve our aim of reducing children's exposure to ads for less healthy food and soft drinks. The causes of childhood obesity are multiple and complex, with advertising playing a limited role, but it's crucial we review the latest evidence to sense check the rules are working and respond where evidence shows they need to change. It's important our rules reflect and remain fit for children's multi-media lives."
---
More on
---