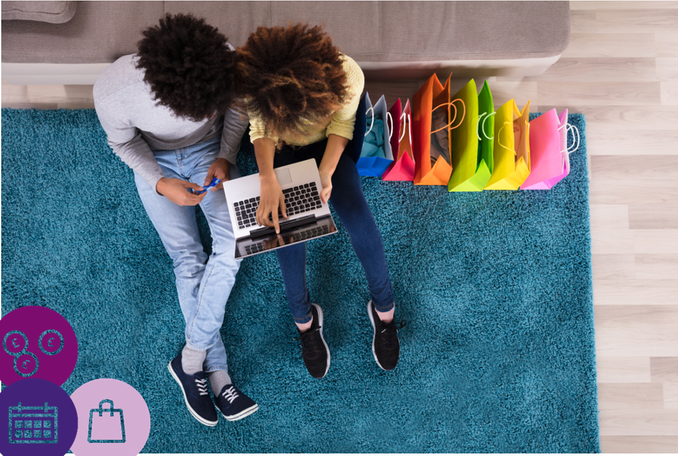 Buy Now, Pay Later' (BNPL) services are a form of credit that allows consumers to borrow money to purchase goods and pay for them later – typically in several equal instalments or as one repayment after a fixed period.
These delayed payment services are interest-free and are usually free to use. Although there are consequences for missing payments, including that some providers charge late fees.
Do not encourage irresponsible spending
CAP Code rule 1.3 requires that marketing communications must be prepared with a sense of responsibility to consumers and to society.
Because these forms of payment involve borrowing money, it is important that ads for such services are responsible. Particularly as people continue to face pressure with the rising cost of living in the UK, and the financial strain that many people feel at Christmas, marketers should take care to ensure that they do not encourage excessive spending through the use of credit.
Pressure to buy
The ASA upheld complaints about an ad for a company that offered credit payment options, which featured a mother whose daughter wanted branded trainers for school. The ad played on parental anxieties and pressured them to buy branded shoes so their child would fit in at school. The ASA concluded that it irresponsibly encouraged the use of credit to finance spending on expensive branded goods.
Similarly, the ASA has also upheld complaints about an ad because it encouraged the use of BNPL to finance excessive spending on Christmas gifts. It juxtaposed gift-givers expressing disappointment in the gifts they had originally chosen alongside positive reactions from the recipients after they received more expensive and luxurious gifts – including a TV and gaming console – that had been paid for using a BNPL service.
Budgeting
Marketers should be careful to ensure that the tone and content of their advertising does not make light of or play down the seriousness of using a form of credit.
Recently, several social media posts breached the Code because they encouraged consumers to use BNPL to pay for non-essential items that they couldn't afford. The posts, which included variations of memes, made light of not sticking to a monthly budget or having self-control when shopping.
For further advice see our AdviceOnline entry here and if you would like bespoke advice on your non-broadcast advertising, the Copy Advice team is here to help.
---
More on
---