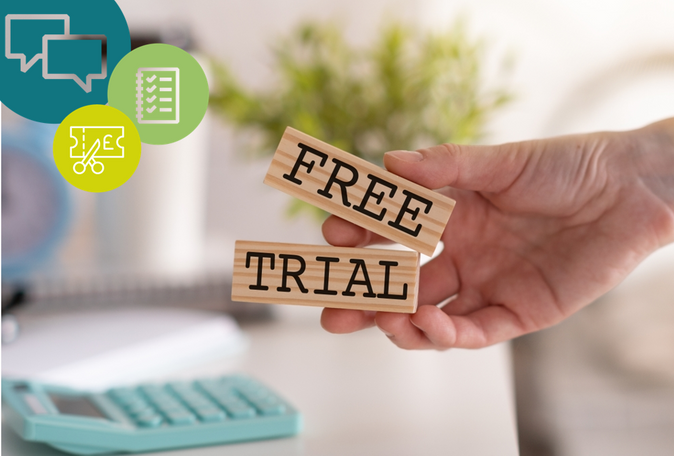 So, you have a great product or service, and you want to attract new customers? "Free trials" offers, or subscription models offer a great incentive for consumers to try things out. There has been a huge rise in "free trials" and subscription services in recent years, offered for a range of interests and lifestyles. And what with more and more of us looking for ways to save money, they are increasingly attractive to consumers.
But what exactly is a "free trial" or subscription model?
In a "free trial" or other promotional offer subscription model, a consumer enrols in an ongoing payment arrangement to take advantage of a "free trial" product offer, test subscription, or other promotional benefit. If the consumer does not cancel the trial (often within the "free trial" period) they become liable to make a payment, or ongoing payments, as part of the subscription plan to which they signed up, knowingly or otherwise.
While "free trials" ads aren't in themselves misleading, there are some dos and don'ts to be aware of when advertising your "free trials" or subscription services.
Dos and don'ts
Do: remember that whatever is being offered using the phrase "free trial", it must be genuinely 'free' to the consumer. If there is an additional 'delivery' element to a free trial, it is acceptable to charge only the genuine, un-inflated cost of postage. The ASA has previously ruled that postage charges have to be made clear when making "free" claims.
Don't: charge for packing, packaging, handling, or admin fees if you want to claim that it's "free".
Do: ensure that significant terms and conditions of offers are included in ads, and the ad directs consumers to the full terms and conditions. The ASA has previously ruled that an ad was misleading because it did not make clear that after an initial free trial the consumer was also signing up to a yearly subscription.
Significant conditions include:
what a consumer needs to do to take up the free trial,
whether a paid subscription starts automatically (after the trial) unless cancelled,
how and when to cancel, especially if the arrangements for doing so differ from what consumers might reasonably expect,
the extent of the financial commitment if the subscription is not cancelled during the trial; and
any other significant conditions for example, the end date for starting the "free trial" or limitations on who can take up the "free trial" such as new customers only.
Don't: just rely on stating "Ts&Cs apply". Rule 3.23 of the CAP Code requires that marketing communications must make clear the extent of the commitment the consumer must make to take advantage of a "free" offer.
Do: ensure that significant conditions are upfront, prominent, and distinct from other information so that consumers will see them before deciding to start the free trial.
CAP has issued an Enforcement Notice to ensure companies offering subscription services understand how to promote their products and services in a compliant way.
For more information on this area, please see CAP's guidance on "free trials and other promotional subscription models" and the overview in our Advice Online article.
If you need any further advice, contact our Copy Advice team who would be happy to impart their expert knowledge in the form of free, bespoke advice.
---
More on
---