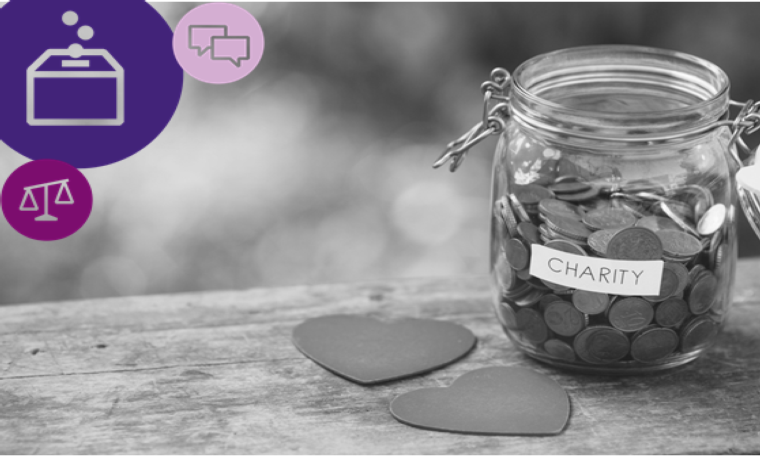 It's perfectly understandable that charitable organisations want to do everything possible to raise awareness and funds for their causes. However, marketers must take care not to overstep the mark by misleading consumers or causing unjustified distress. Read on for four key learnings from ASA rulings to help you stick to the ad rules while fund-raising.
Keep donations separate from competitions
When running promotions at the same time as soliciting donations, make sure you explain clearly where the fundraising ends and the prize promotion begins. A direct mailing for a charity was found to have broken the rules because this distinction wasn't clear enough, and the ad implied that consumers who made larger donations could increase their chance of winning a prize.
If consumers have to make a donation in order to enter a competition, or to increase their chances of winning, the promotion could risk being considered an illegal lottery, and marketers are best advised to seek legal advice and/or speak to the Gambling Commission before proceeding.
Don't overstate the facts
The ASA and CAP understand that consumers give charity advertisers a certain amount of leeway when running hard-hitting campaigns for good causes. However, charity advertisers still need to stick to the facts whenever making objective claims.
Ads should not overstate the extent or scale of the problems or conditions that the charity is seeking to address, and should hold evidence to support any objective claims. For example, while an ad for one charity broke the rules because the advertisers could not provide sufficient evidence to support their claim that a number of named medical conditions were caused by electromagnetic signals, another ad complaint about another charity was not upheld because they held sufficient evidence to support their claim that a particular medical condition was "the UK's biggest child killer".
Take care not to cause excessive distress
The majority of charities work to alleviate some form of misfortune, suffering, or deprivation, and they're entitled to refer to such problems in their ads. However, particularly when referring to sensitive topics, ads should not use claims or images that are likely to cause unnecessary fear or distress. The ASA recently ruled that a TV ad for an Alzheimer's charity had not broken the rules, since although it featured the striking image of Father Christmas suffering from this condition, the topic had been handled sensitively and had been broadcast with an 'ex-kids' restriction. By taking care that ads aren't gratuitously graphic or attention-grabbing, and are appropriately targeted, charities can avoid falling foul of the ad rules and driving away consumers.
Be clear about what the charity does
Consumers should have a clear understanding of the work the charity does before they make the transactional decision to donate money and advertisers should ensure that their messaging doesn't mislead consumers either through exaggeration or ambiguity. A complaint about ad for a homelessness charity was not upheld because the ASA found that the help the charity was able to offer was consistent with the impression given to consumers in the ad.
Need advice on a charity ad? You can get free and confidential help with your non-broadcast ads by contacting the CAP Copy Advice team.
---
More on
---