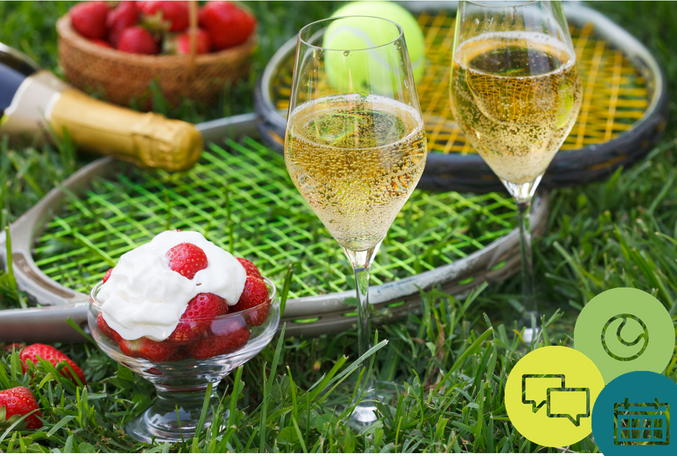 The grass is being perfectly prepared, the strawberries are ripening, and the excitement is building to Wimbledon, a sporting highlight of the summer. Serve your ads right with our top tips to play by the rules and avoid them being judged 'out' by the ASA.
Lucky enough to be gifted hospitality tickets?
Even if there is no commercial agreement in place, free tickets to Wimbledon may be considered to be a payment and if there is editorial control over any social media posts, such as an invitation to use a particular hashtag, the ASA may consider the content to be in remit. The ASA ruled this was the case when Alexandra Felstead tagged Vodafone and used #FeelTheConnection on her Instagram account, and because the content wasn't obviously identifiable as an ad, it broke the rules.
Planning an event to celebrate?
Adverse weather conditions affected the availability of Lidl's strawberries, which were priced at £1 rather than £1.50. Although Lidl withdrew the promotion, offered another product as a substitute, and sent stores a disclaimer to inform consumers of the change, the ASA ruled that iceberg lettuce was not a direct substitute, and Lidl had cause unnecessary disappointment to consumers. This was because they had failed to remove the instore promotional leaflets from display, for example, and their actions were not enough to fully inform consumers the promotion was no longer available.
As well as availability, advertisers should remember there are rules about savings claims and comparisons.
In Aldi Store's 'basket of goods' comparison with Tesco Stores, which included champagne, the ASA ruled the ad was misleading as the selection of products skewed the comparison, and implied a consumer could make more general savings, rather than only on a specific selection.
Advertisers should also remember any alcohol ads need to be responsible, regardless of whether the product is shown or consumed.
Time for some post-match recovery?
Make sure any claims to diagnose, treat or help with a medical condition, such as 'tennis elbow', are supported by robust evidence, and the advertiser is considered suitably qualified to diagnose or treat the medical condition. While the ASA accepts Osteopaths and Chiropractors may be able to treat 'tennis elbow' arising from associated musculoskeletal conditions, they have not yet seen evidence to demonstrate the Bowen technique can do so.
If you would like help and guidance on how to make sure your ads don't need an ice bath and they comply with the Codes, our Copy Advice Team can provide free, fast and bespoke advice.
---
More on
---