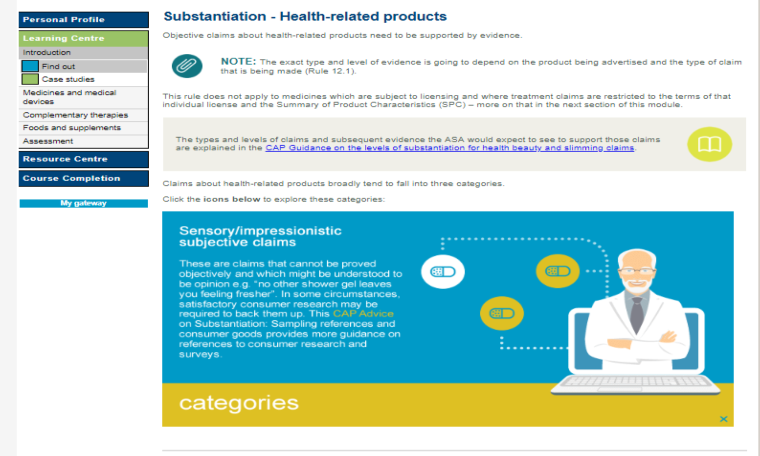 Today we launched a new eLearning module: Health and Medicines Advertising. The course provides training on advertising medicines, medical devices and products, complimentary therapies and food supplements. The module also goes into detail on the evidence needed to substantiate a medicinal claim, as well as the legislation enforced by the Medicines and Healthcare products Regulatory Agency.
The course is relevant to many different sectors and advertisers, from chiropractors to homeopaths, from nutritionists to pharmaceutical companies. The module aims to put all relevant information in to one place, providing advertisers with a comprehensive overview of all areas of the market. As an industry where misleading claims can have a serious impact, by providing this training CAP hopes to make the rules clear to all those involved with advertising health and medicines.
For more information on the module, visit our eLearning site.
---