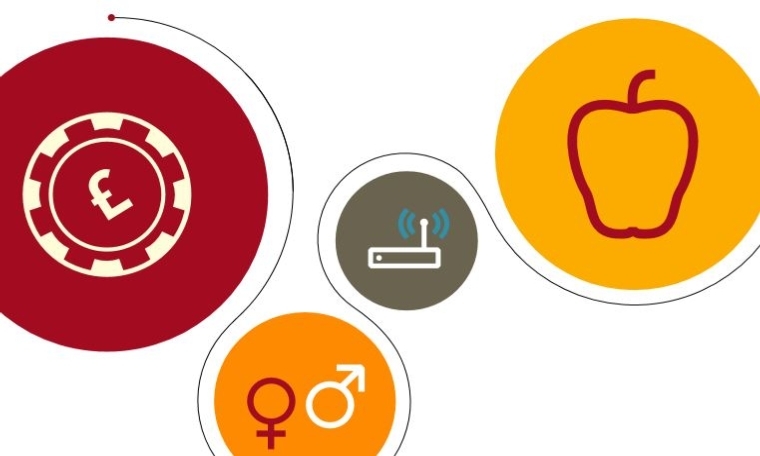 Read the full Annual Report for 2017
We have today published our Annual Report, Showing More Impact. The report sets out changes in the balance of advertising regulation during 2017, a year which saw a record number of ads amended or withdrawn following ASA action (7,099), as well as a record number of pieces of advice and training delivered to businesses (389,289).
In total, we resolved 27,138 complaints about 19,398 ads, a 14% increase in cases (meaning ads subject to action) compared to the previous year. The internet overtook TV as the most complained about medium – 10,932 complaints about 9,951 online ads (TV: 9,466 complaints about 4,666 ads*). The ratio between internet cases and TV cases remained comparable with the previous year at around 2:1.
We resolved 20,952 own-initiative (compliance) cases, which is further evidence of proactive action to protect consumers. This figure contributed to the record number of ads or ad campaigns that were amended or withdrawn.
Meanwhile, we delivered a record 389,289 pieces of advice and training to businesses during 2017 (a 39% increase from the previous year).
The report sets out the Top 10 regulatory interventions for 2017, which were:
To ensure alcohol ads are targeted responsibly online, we enforced new standards which require advertisers to show they've targeted ads appropriately on social media. For example, the standards were applied to an alcohol ad which was inappropriately directed at under-18s on Snapchat.
To act against irresponsible gambling advertising, we wrote to all online gambling operators instructing them to remove ads for games which were found to be likely to appeal to children from their websites.
To bring into force new food advertising restrictions for products which are high in fat, salt or sugar (HFSS), prohibiting them from appearing in children's non-broadcast media including on company websites and social media platforms.
To address harmful gender stereotypes through our report, 'Depictions, Perceptions and Harm' following an extensive project to consider whether our regulation of gender stereotypes in ads is in the right place. A consultation on a new rule and detailed guidance will be published in spring 2018.
To take action against misleading 'free trial' promotions, we announced clear standards on "Free trial" or other promotional offer subscription models to further protect consumers from subscription traps.
To ensure broadband speed claims in ads don't mislead, we announced that a new and tougher set of standards will come into force in May 2018.
To make sure influencer ads are labelled transparently, we banned social media posts by influencers that were found to be insufficiently upfront and clear that the posts were ads.
To create a level playing field amongst UK universities making comparative claims, we banned ads from six universities for making misleading claims about national or global rankings, student satisfaction and graduate prospects.
To tackle unfair 'dynamic pricing' in holiday ads, we investigated over 250 complaints about travel ads, the majority of which were about holidays not being available at the price offered or notional "savings" claims which couldn't be proved.
As part of compliance action in relation to estate agents, we issued clear standards to the property sector, highlighting misleading practices and instructing businesses to take immediate action to ensure their ads follow the rules.
We are looking ahead to ensure that we continue to tackle the issues where there is the most detriment. The following projects are priorities for the coming months:
Ensuring secondary ticketing providers make changes to their websites by 26 May 2018 to make sure the presentation of pricing information does not mislead (in line with our rulings) or face the threat of sanctions including referral to Trading Standards.
Taking targeted enforcement action against online and distance sellers who use parcel delivery services which make misleading "Free UK delivery" claims when the charge or service stated does not apply across the whole UK.
Undertaking a new project to explore deceptive ad content online, such as sensational news-like or clickbait headlines that link to websites which sell unrelated products.
Our Chief Executive, Guy Parker said:
"We want to make sure ads are responsible without consumers necessarily having to complain to us. By being more proactive, we've secured the amendment or withdrawal of more ads than ever before. At the same time, we've delivered a record amount of advice and training to help businesses get their ads right before they run. Our approach is helping make ads more responsible, which is in the best interests of consumers, businesses and wider society."
Our Annual Report: Showing More Impact
Footnotes
For the full breakdown of complaints and cases resolved by media type (such as by internet, television, email, radio, outdoor and others), please see page 20 of the Annual Report.
---
More on
---