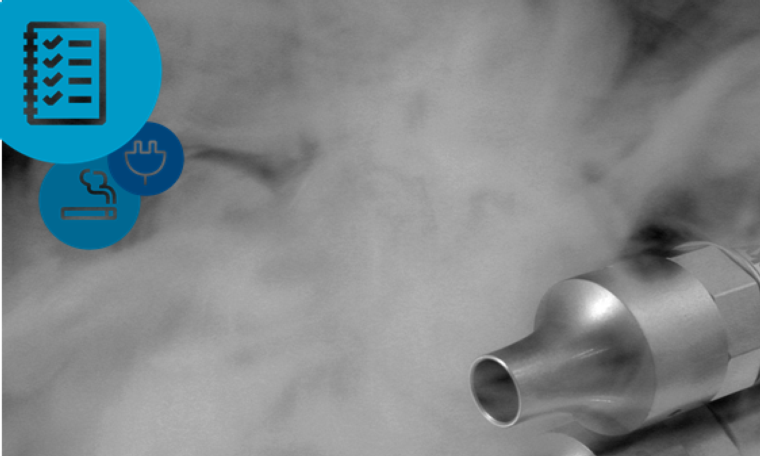 Innovation can be seen in many areas of life. And the e-cigarette market is no exception. Marketers of e-cigarettes, tobacco or other related products need to be careful, however, to ensure that in the excitement of launching new offerings, their marketing compliance doesn't go up in smoke.
Novel products
The emergence of synthetic nicotine, nicotine pouches and flavoured crushballs are examples of novel products which may raise questions under the Electronic Cigarette and Tobacco sections of the Advertising Codes. As ever, marketers should ensure that their products meet legal requirements.
Nicotine pouches, for example, are increasing in popularity. They are small bags which are placed in a user's mouth, in-between the lip and gum, releasing nicotine alongside different flavours. As nicotine pouches do not contain tobacco, they are not subject to the statutory restriction on the advertising of tobacco products. However, because nicotine is an addictive substance, nicotine pouches should be advertised in a responsible manner.
As a proactive regulator, the ASA will maintain its intelligence gathering in terms of new trends in the e-cig and tobacco product markets, and help support marketers in ensuring that their ads for such products comply with the advertising rules.
Trends in complaints
Similarly, the complaints we receive provide a valuable source of intelligence about the types of ads which are causing the public and others concern.
Over recent months, for example, we identified a slight uptick in complaints about the advertising of e-cigarettes and accessories. The complaints covered a wide range of issues, ranging from concerns about e-cig ads on social media to CBD e-liquids and smoking cessation claims.
In the vast majority of cases, we did not identify a potential breach of the Advertising Codes, but the complaints do indicate that this is an important and ever-evolving area, and the ASA will keep pace with emerging issues which might have the potential to cause harm to consumers.
Enforcement Notice
Advertisers are allowed to present factual information about unlicensed nicotine-containing e-cigarettes and their components on their websites, including prices. However, when undue emphasis is placed on savings and discounts, this is likely to go beyond what is allowed under the CAP Codes.
In response to some e-cig vendors presenting prices on their websites in a way which amounts to promotion, CAP has issued an Enforcement Notice with the MHRA (Medicines and Healthcare products Regulatory Agency) to remind advertisers of their obligations when advertising new or established products.
Put simply, e-cig marketers should keep their ads strictly factual, avoiding promotional messaging such as limited-time offers and clearance or strikethrough pricing. The CAP Compliance team will be monitoring the area over the coming months and, where necessary, will be taking targeted action to protect consumers.
---
More on
---