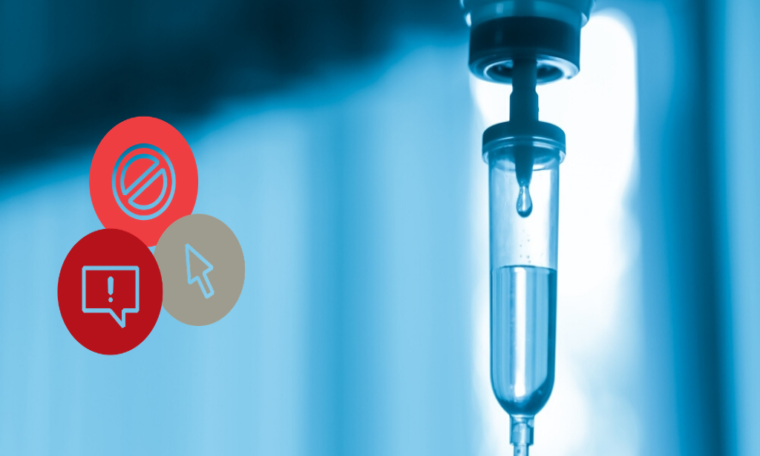 Today CAP has published a new Enforcement Notice on Advertising IV Drips (Coronavirus/COVID-19) with the Medicines and Healthcare products Regulatory Agency (MHRA).
The Notice targets the promotion of intravenous (IV) drips to UK consumers. We have seen a small number of businesses advertising IV drips on websites and social media which have stated or implied that the drips could help to prevent or treat Coronavirus/COVID-19.
Following three ASA rulings which established that such claims breach the CAP Code, the Enforcement Notice makes clear that advertisers must not make direct or indirect claims that IV drips could help to prevent or treat Coronavirus/COVID-19. Indirect claims include references to treat or prevent viral infections like flu, or references to the use of the IV drip supporting government or WHO advice, amongst others. The guidance applies to both formulated IV drip products and their constituent ingredients.
The Compliance team will take targeted enforcement action from Monday 4 May to ensure a level-playing-field, which may include – where advertisers are unwilling to comply – referral to the MHRA.
For advice about specific non-broadcast ads, please contact the CAP Copy Advice team.
---
More on
---