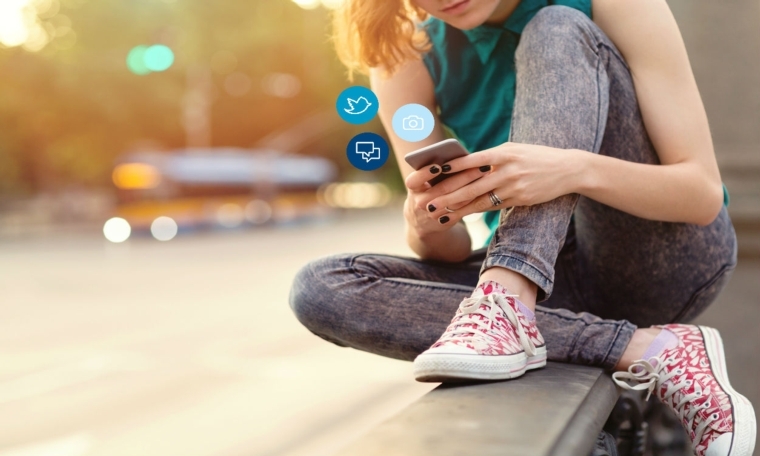 We have launched the first stage of a project exploring people's ability to recognise online ads as ads, including by how they are labelled. We have issued a call for evidence to find out more about what types of labels help people to understand when the online content they see, hear and interact with is advertising.
Our project responds to a trend that has seen advertisers entering into commercial relationships with social media influencers and online publishers, the effect of which has sometimes been a blurring of the lines between advertising and editorial content. That, in turn, has led to confusion and frustration amongst consumers, as well as uncertainty amongst influencers and online publications, about when and how content should be labelled as advertising.
One of the key advertising rules is that ads must be obviously recognisable as such. It is important for people to know when they're being advertised to so that they can understand when content is intended to promote a product or brand. If people are unaware they are being advertised to, it is not only misleading but it also damages trust in advertising.
The call for evidence will form one part of our ongoing work in this area and is the starting point for helping us explore whether we're getting it right on ad labelling online. It will also help us ensure we advise and regulate the ad industry in a way that is in tune both with how evolving digital platforms work and, most importantly, with people's expectations and experience.
Specifically, we would most welcome evidence on:
• What level and type of commercial influence over editorial content people expect to be informed about, through an ad label or other method
• How people interpret specific labels used to indicate content as advertising, for example #ad, and the extent to which wording, placement, visibility and style might impact on people's ability to identify an ad
• The extent to which people may differ in their ability to identify ads: including whether some groups are more or less likely able to distinguish advertising from non-advertising content and the reasons for that
• Current practices for the labelling of online ads, including national and international examples
We have already undertaken comprehensive work in this area over the last few years – through our rulings, issuing guidance and providing training and advice – to help advertisers, brands, agencies and influencers to understand how and when the ad rules apply to them and how to make ads clear. And we have seen an increasing number of influencers who stick to the rules calling out those who don't.
The call for evidence will provide us with further context and insight on this issue. Following that, and based on the information we receive, we will commission research into public understanding in this area. If the evidence suggests that we need to change the way we regulate we will set out how we intend to achieve that.
Commenting, ASA Chief Executive, Guy Parker said:
"Social influencer and native advertising might be relatively new but the advertising rules haven't changed – people shouldn't have to play the detective to work out if they're being advertised to. That means the status of a tweet, blog, vlog, Instagram post or story should be clear. Our call for evidence will play an important part in helping us understand how consumers recognise and respond to online labelling of ads and how we apply the rules in this area."
We are specifically seeking high quality research and evidence on this topic, which can be submitted to us at [email protected] Submissions should be made by Friday 13 April to help inform the approach we take to the public research which we plan to carry out.
---
More on
---