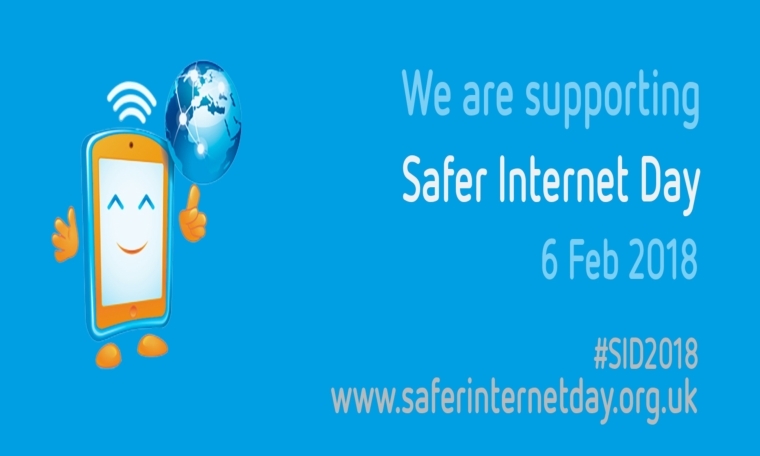 We're supporting Safer Internet Day 2018. Coordinated in the UK by the Safer Internet Centre, its mission is to promote the safe and responsible use of technology for young people
What role do we play in this? A crucial part of our work is protecting young people from potentially harmful, inappropriate or irresponsible advertising. The way children understand and react to commercial messages depends on their age, experience and the context in which the message is delivered. Because of their inexperience, children are less likely to be as media savvy as adults and less able to fully understand and critically assess the ads they see and hear.
That's reflected in our advertising rules which place a particular emphasis on ensuring the ads that children (under-16s) see, hear and interact with don't contain anything that's likely to result in their physical, mental or moral harm. And those rules apply online and to social media.
The internet is for most young people a part of their everyday lives. It's a social, communication, entertainment and learning resource that enables them to discover like-minded communities, explore their identity, express themselves and find out more about the world.
In fact, young people are accessing media and other content through the internet more so than ever before. As Ofcom data reveals, half (53%) of 3-4s are now online, as are 79% of 5-7s and 94% of 8-11s; with 99% of 12-15s also online. Moreover, almost a quarter of 8-11s and three-quarters of 12-15s have a social media profile.
While the internet provides a host of positive opportunities and experiences it is, of course, not without its dangers. Among those risks, the content young people might access or encounter inadvertently can sometimes be age-inappropriate. While many concerns about the online safety of young people extend beyond issues relating to advertising, we're committed to keeping advertising on the internet responsible.
It's an area we've been involved in for a decade. In 2008 when Dr Tanya Byron set out in her report, "Safer Children in a Digital World", her recommendations for government on keeping children safe online, we responded directly and positively to elements relating to advertising. As well as conducting a review of whether video games were being advertised in a responsible way both on- and offline, resulting in robust guidance in this area, we've tightened up regulation of new forms of advertising to children.
Over the last few years we've introduced guidance on online targeting of ads to make sure children are better protected from age-restricted ads. We've focused also on protecting younger children, with new guidance around online ads directed at under-12s which now require "enhanced" disclosure to ensure children can easily recognise them as ads. And we continue to conduct research and monitor children's engagement with and understanding of online advertising as well as social media to ensure we're drawing the line in the right place.
We won't hesitate to take action where an online ad targeted at or seen by children is irresponsible. And we're proactive in responding to concerns among parents, carers, health groups, charities and government about products and services that are unsuitable for (or potentially harmful to) young people. For example, recently we wrote to betting and gaming operators to demand that they remove from their websites or social media any freely accessible ads that are likely to appeal particularly to people aged 17 or younger for example by featuring particular colours, cartoon and comic book images, animals, child- and youth-orientated references and names of games.
Our work protecting young people online also extends to issues around truthfulness and making sure ads don't mislead. A big focus for us in the last few years has been tackling posts by social media influencers and celebrities that have not been upfront and clear that content has been paid for and controlled by a brand and, rather than offering the influencer's genuine opinion, are in fact commercial messages promoting a product or service. We should always know when the material we engage with is advertising.
To help young people develop a critical understanding of advertising and to highlight the rules that ads have to stick to, we've developed a range of materials and resources as part of our engagement with schools, colleges and universities. We are also one of the UK's media regulators behind ParentPort which set and enforce standards across media to protect children from inappropriate material.
The internet is generally a force for good. By providing a range of resources, including education packs, tools and tips for children, young people, parents and carers, the aim of Safer Internet Day is to help families enjoy technology together and stay safe and positive online. We support that aim.
---
More on
---