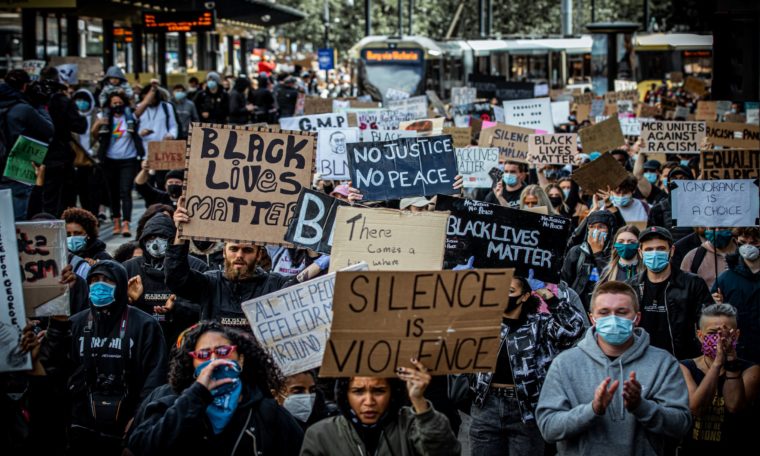 Guy Parker, ASA Chief Executive
The death of George Floyd in May, an unarmed and incapacitated black man in the custody of police officers, was deeply shocking. That unambiguous act of injustice has prompted long-overdue conversations about the injustices faced by black people around the world, not just from the criminal justice system, but from economic and healthcare inequality, social isolation, educational deprivation, political disenfranchisement, and so on. The sentiment behind those conversations has united us on a global scale: those injustices must end.
Of course, it's easy for any organisation, including the ASA, to make statements that we stand against racism, but what exactly are we going to do about it? In this article, my colleague Jo Middlewick, who is leading our response, will help to answer that question.
Jo Middlewick, Project Leader
The ASA has a responsibility to protect consumers. The Advertising Codes have long contained rules that prohibit depictions of race and ethnicity that are offensive or harmful, and we have a strong track record of banning ads likely to break these rules. For example, we banned an online ad for PaddyPower in 2017 depicting Floyd Mayweather which played to racial stereotypes about black people. As recently as this summer, we upheld complaints about an ad that both made light of the Black Lives Matter movement and objectified black men in a sexual way.
As a proactive regulator, we must ensure that we are aware of how societal values and prevailing standards are consistently evolving and what this means for our interpretation and application of the rules.
These shifts in values are often influenced by external events such as breaking news stories, and certainly the spotlight on racial inequality in the wake of George Floyd's death was intense and profound. However, in a year such as this, filled with so many immense hardships and with such suffering, it wasn't too long before that focus shifted away and with it, the voice given to those important conversations we started to have.
Within this context, it would be easy to take a step back from those statements of good intent made in the summer, but this is no time for complacency. As an organisation committed not just to talking about protecting consumers, but in taking meaningful action to tackle the potential harms caused by racial and ethnic stereotyping in ads, we knew we had to do more.
Of course, the ASA is not the only organisation asking itself what can be done to address the factors that cause black people to experience, disproportionately, adverse outcomes in different aspects of life. The advertising industry has introduced many diversity and inclusion initiatives, focusing on both their own organisational structures as well as the ads they produce, and have taken steps to clearly and publicly demonstrate their commitment to taking meaningful action. For example, the UK National Chapter of the Unstereotype Alliance, of whom the ASA is a proud ally, was launched in July, in partnership with a core group of 28 leading UK advertisers and creative agencies, with two priority strategic aims: Adopting an intersectional approach to tackle deeply ingrained inequalities in the UK, with a specific focus on women of colour; and addressing stereotypes across all brand communication and content.
The advertising industry has its own power to shape or break positive or negative stereotypes and we've seen increasingly examples of their willingness to act. This Christmas illustrates the efforts of numerous brands and agencies to make their ads more representative, with ads featuring much more diverse casts than we've seen in past Christmas campaigns. As the industry challenges itself to do more, one recent example of a very public backlash to increased diversity in ads reminds us once again why this issue is so important.
Sainsbury's recently released an ad that showed a black father and daughter talking on the phone about looking forward to Christmas and reminiscing about past Christmases, while the dad boasts that he makes the best gravy. The ad was met with an outpouring of racist abuse on social media, with some people threatening to boycott the supermarket.
Regretfully, this reaction was not a surprise to us here at the ASA. Objections about seeing too many people of colour, particularly when they are represented as they were in the Sainsbury's ad, happy and successful, makes up for a small (yet persistent) number of the wide spectrum of complaints we receive. As such, it was with real interest that we watched this story develop, as a group of leading UK supermarkets put aside their usual festive rivalries to make a united and public stand against the racist backlash to the Sainsbury's ad.
A timely reminder of the impact that ads can have.
At the ASA, one question we've been asking ourselves is whether, taken as a whole, our decision making on issues that touch on race and ethnicity are in the right place.
In tackling this question, we've undertaken a review of a large number of our decisions stretching back over seven years, and on the whole, we do think we've been making the right decisions. However, the review did reveal some areas for further exploration in the coming year, including the extent to which depictions of race and ethnicity in individual ads, which might seem to be on the right side of the line in isolation, might nevertheless be contributing to a cumulative effect of offence or harm.
We want to better understand some of these issues and early in 2021 we plan to commission a major piece of research to test out the views of the public on attitudes towards racial and ethnic stereotyping in ads and how, if at all, such ads may impact on public attitudes and actions. In addition this research, we will also be examining academic evidence, and seeking views from a range of stakeholders. The outcomes from these approaches will provide a solid evidence base to guide our next steps.
We'll also be aiming to engage and work with a wide range of stakeholders, including advertisers and agencies, to share insights that arise from our work.
The ASA is serious about taking meaningful action as we take a stand against racism, and this important work will help us understand what more we need to do to prevent harmful racial and ethnic stereotypes in advertising, which could contribute to real-life racial and ethnic inequalities.

---
More on
---