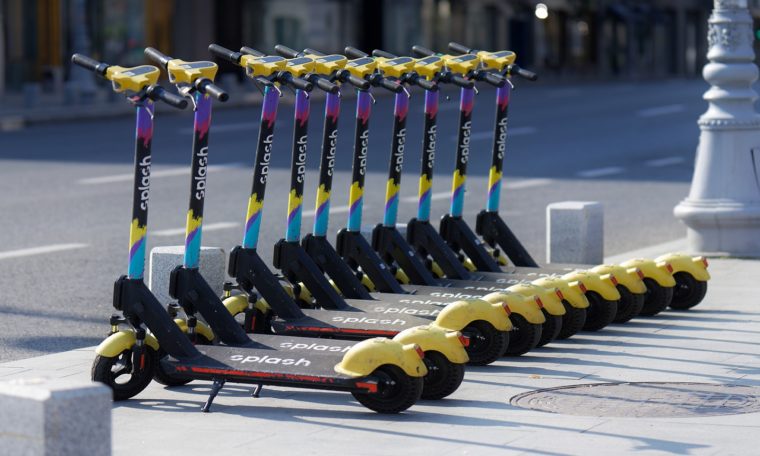 If you've spent any time in a big city recently, you've probably spotted at least a few electric scooters (e-scooters) whizzing around. They might seem a quick and efficient way to get around but in a lot of cases, other than when they're rented though certain government trials, their use is actually illegal on public roads. The ASA has, over the last two years, received and investigated a number of complaints about ads for e-scooters.
For example, a TV ad for an e-scooter retailer was investigated last year. It showed people riding e-scooters in front of animated backgrounds, including a pavement and what appeared to be other urban and park environments.
The advertiser pointed out that the ad included onscreen text which said "Warning! It is illegal to use this vehicle on public highways (roads/pavements): only to be used on private property with the owner's consent", and highlighted that they'd used animated backgrounds which they felt removed the impression that the scooter was being used in public space.
The ASA disagreed. It noted that there are some circumstances in which rented e-scooters could be used on in public spaces like cycle lanes, but pointed to the visuals in the ad which, though they were abstract and cartoonish, suggested parks and urban settings with high-rise buildings and pavements. Because the ad gave the impression that the riders were in public spaces, where their use would be illegal, the ad was ruled to breach BCAP rule 1.2 which says that "Advertisements must be prepared with a sense of responsibility to the audience and to society."
Similarly, earlier this year the ASA published this ruling after receiving complaints about ads on social media and a website, all of which showed either still images or a video of e-scooters being used on pavements, roads and in parks. Again, some of these featured a warning that they shouldn't be used on public roads in the UK, but the ASA concluded that the overriding impression of the ads was that the scooters could be used in these locations. It said that, despite the increased use of e-scooters, consumers would not necessarily be aware of their legality, and would be more likely to understand from these ads that the scooters could be used in the public areas shown.
As these rulings show, the ASA will take action to make sure illegal or anti-social behaviour is not condoned in advertising, and marketers should take care to make sure they're not encouraging or endorsing such actions. The rulings also show how existing principles of the Codes can be applied to newer and emerging products.
For more advice, see our AdviceOnline articles on anti-social behaviour and social responsibility.
Our Copy Advice team are also on hand to provide free, bespoke advice on your non-broadcast ads.
---
More on
---