This CAP Guidance builds on the revised Age-Restricted Ads Online guidance from 2021. It sets out key principles to allow advertisers to responsibly target age-restricted ads – such as those for alcohol, gambling, HFSS, and, since May 2022, cosmetic interventions – and explains steps they can take to avoid breaching the CAP Code.
As children and young people spend more and more time online, it is important that advertisers of age-restricted products target their ads towards appropriate audiences and away from protected age groups.
To support compliance with the rules, CAP has produced guidance outlining how advertisers can make the best use of available tools in open online environments and on social media platforms to target their age-restricted ads responsibly.
This updated version replaces the previous guidance published on 19 January 2021.
click to expand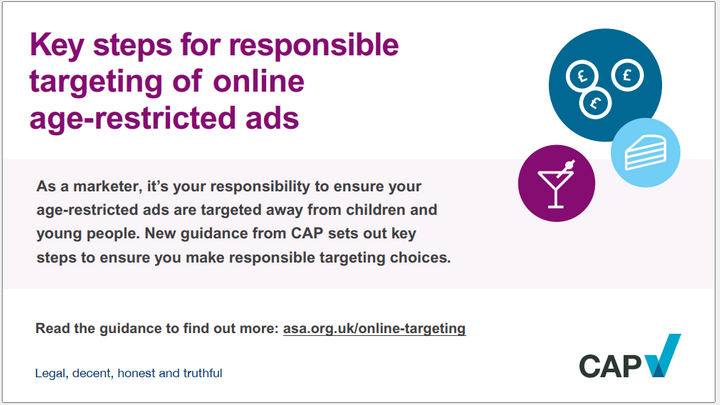 ---
---
More on