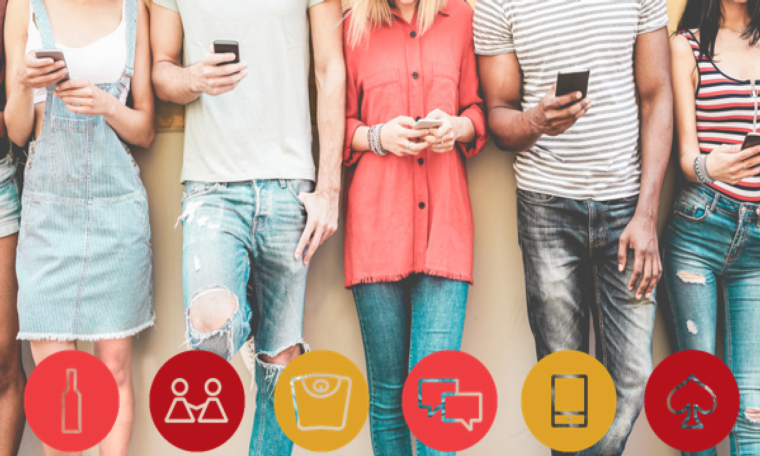 Across social media there are many 'influencers' who have followers hanging on their every word, photo and meme. Some are already famous through 'celebrity' gained in other media but increasingly, influencers are everyday people who have gained a following because of what they say or do online. Marketers are understandably keen to tap into this world because it can help to promote their products and services to large numbers of people, and also more niche audiences they may otherwise struggle to reach so directly.
Given that the CAP Code applies to influencer marketing as much as it does to other forms of marketing, here are few things that marketers should bear in mind when considering who to work with on their next influencer marketing campaign.
Make clear that ads are ads
Marketers and influencers need to ensure that individual posts are obviously identifiable as advertising. We bang on about this enough in other places so we'll just give you this link to our 'Influencers' guide on making clear that ads are ads', where this is explained in more detail.
Know the rules around age-restricted products
Age-restricted products like alcohol and gambling, must not be advertised directly to under-18s. As such, marketers of these types of products should consider the age/demographics of an influencer's followers when deciding who to work with. This guidance on targeting age-restricted ads online outlines some of the key principles in more detail.
The rules also prohibit ads (including those posted by influencers) for alcohol from being of 'particular appeal' to under-18s, and for gambling from being of 'strong appeal' to under-18s - especially by reflecting youth culture - and from featuring under-25s (or people who look under 25) in a significant role. It's therefore important to consider the style of the influencer's content (and indeed their age/perceived age) when deciding whether they're the right fit for a campaign (or longer-term 'brand-ambassador' relationship).
Although technically not 'age-restricted' products, similar rules apply to ads for slimming/weight loss products/regimes in that they must not be directed at under-18s or appeal particularly to them. Foods that are high in fat, salt and sugar (HFSS) also shouldn't be advertised to under-16s.
Be socially responsible
Don't forget that when you work with an influencer, you're getting more than just a platform to share your message – you're working with a living, breathing human being, with their own past, present and future. Add to that, their audience tends to know a lot about them and what's going on in their lives and they bring this knowledge when they view your ad.
Make sure you think carefully about whether there's any reason that the influencer you're working with might be inappropriate for the product you're advertising. For example, the ASA has upheld against an ad for a weight loss food supplement because the influencer promoting it was known to be pregnant at the time it appeared. They considered that the ad was irresponsible because it could encourage pregnant women to use the product to lose weight, which would be an unsafe practice.
For further advice on what to bear in mind, feel free to contact our Copy Advice team for free, bespoke, advice on your own influencer campaign.
---
More on
---