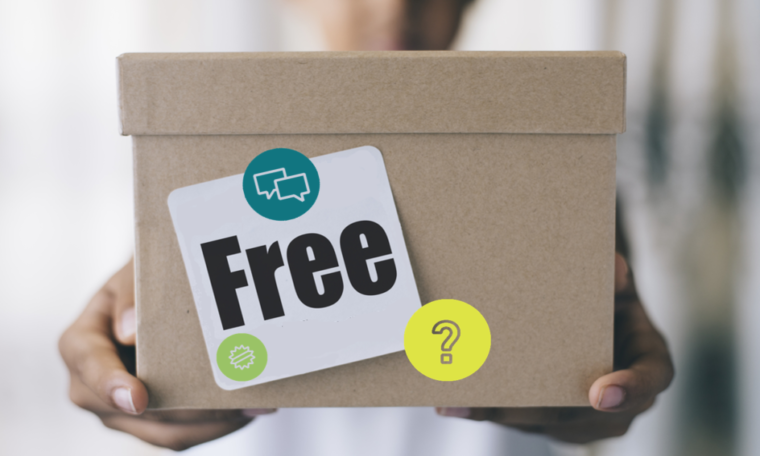 The Codes state that marketers must not use the term "free", or similar, to describe a product if consumers have to pay anything other than the unavoidable cost of responding and collecting or paying for delivery of the item. While this may seem simple, it is deceptively so, and the ASA has a long history of rulings on complaints about advertisers using the term where products described as being "free" in marketing communications, most certainly were not.
While the ASA acknowledges that most consumers will understand marketers are unlikely to give away products or services without any conditions, obligations, or other strings attached on the part of the consumer, ads must make the extent of any commitment clear. To start things off on the right foot, learn about the key types of "free" claims regularly used in ads, below.
Pure "free" claims
Pure "free" claims refer to those instances where consumers will receive something without parting with any money or other form of consideration, except for the "unavoidable" and "true" cost of responding, collecting, or delivering the item.
While it may be ok to charge the consumer for the minimum unavoidable cost of postage, marketers should not artificially inflate delivery costs, or include any packaging costs or handling fees in this postage cost, as doing so would make the "free" claim inaccurate, and misleading.
Conditional purchase promotions
Marketers are allowed to use the term "free" in situations where receiving a free product or service is contingent on consumers purchasing another item - provided the quality of the paid-for item has not been reduced, and the paid-for item's price has not been increased to cover the cost of supplying the free item.
The ASA has upheld complaints about multiple ads which described gifts offered with a subscription as "free" because, on those occasions, the price had been increased to cover the cost of the gift, and the same subscription was also on sale without the gift for a lower price. For more on this, see our advice here.
Package Offers
In a similar vein, marketers should not describe an element of a package as "free" if that element was included in the package price, unless consumers were likely to regard it as an additional benefit because it had recently been added to the package without increasing its price.
The ASA has ruled against an ad which described an SD card that was sold with a camera as "free" because the same camera was available for a lower price on its own, and this was part of the package price. Describing delivery as "free", where the cost of delivery is included in a fixed subscription price, is also likely to be problematic. It should be noted that once consumers would consider the inclusion of that element to be 'the norm', it should no longer be described as "free" and becomes an indistinguishable part of the package. Genuinely free items may be included in packages, but can only be described as "free" for a limited period of time before they will be considered inclusive, and so part of the package price.
For more on this topic, invest some time in considering our guidance on "free" claims, and the condensed guide in our AdviceOnline article on the "Use of Free". If you need further, bespoke advice on your non-broadcast ads, our Copy Advice team would be happy to help.
---
More on
---