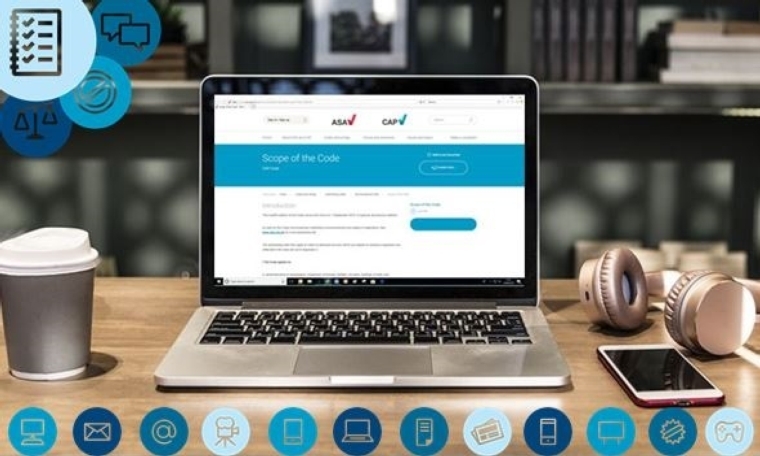 From posters to Instagram posts and buses to broadcast, ads are all around. The ASA is the first port of call whenever you see an ad that you think might break the rules. It only takes one complaint for us to potentially investigate, and we'll always carefully assess complaints before coming to a decision.
While our rules apply to the majority of ads across UK media, there are some key exceptions.
Political ads
Political ads can be contentious, inspiring debate and strong opinions.
Right now, 'political advertisements' are banned from being broadcast on TV or radio. Instead, parties are given airtime via party political broadcasts, which aren't classed as advertising.
In non-broadcast media, where political ads can appear, it is not currently subject to regulation. We don't think the ASA is the right body to regulate these ads. Currently there's no consensus from the main political parties about this issue, and by the time we had concluded an investigation into if the rules had been broken, it's likely the election would have finished. We think political ads should be regulated and made it clear that we're ready to help, offering our advice and experience of regulating non-political ads towards creating a new, more collaborative arrangement. And we've also provided advice and data to the Electoral Commission about complaints around political ads to keep them informed and help shape the future of political ad regulation.
Financial ads
The regulation of financial ads can be a little complicated. In short, if a product or business is regulated by the Financial Conduct Authority (FCA), then the technical claims in their non-broadcast ads fall under their remit.
However, for any products or businesses not regulated by the FCA, broadcast ads and any non-technical claims in ads (such as issues around harm and offence), that falls under our remit.
Whether the product advertised is regulated by the FCA or not, we work closely together, sharing expertise to ensure that ads are honest and not misleading consumers. And when we receive complaints about financial ads where the issue falls outside of our remit, we refer it to the FCA to ensure that it's being addressed.
Gambling sponsorships
The ASA is the regulator for gambling ads. However, we don't regulate sponsorship arrangements, including on sports teams' uniforms. That responsibility falls to the Gambling Commission. We work closely with the GC to identify areas of risk and can refer to them licence holders who are repeatedly breaking the rules.
That said, links for gambling websites, including from sponsors, must not appear in any spaces, including social media or webpages, that are targeted at or designed to appeal to children or where the audience is over 25% under-18s; in those instances, we would take action.
Some online ads
We cover ads across all mediums, from newspapers to billboards to social media. However, when it comes to online advertising, not everything is in our remit.
As the UK's ad regulator, we're here to protect UK consumers. For ads that may not be targeting people in the UK, whether we can take action depends on context and circumstances.
It's not uncommon to come across online ads from foreign businesses who aren't targeting people in the UK. For example, you might be on an American car maker's website and see an ad for one of their vehicles listed in dollars. In examples like this, the responsibility for regulation would fall to the appropriate body in the country of origin, in this case the USA.
However, just because an ad might fall outside our remit doesn't mean we won't act. As a member of the EASA, we coordinate with ad regulators in the EU and refer to them any ads we've found that may be a problem but fall under their jurisdiction.
Scams
We regulate advertising by legitimate businesses. But as a non-statutory body, we're not set-up or equipped to tackle ads that have criminal intent, for example scam ads. Scams are by their nature illegal and are best tackled by bodies with law enforcement powers. But that doesn't mean we're not here to help.
If you've seen a scam ad online, you can report it to us via our online form. We then share the complaint with the National Cyber Security Centre, who operate the Government's takedown service, and major platforms and networks for online advertising such as Google, Meta, TikTok and Snap, who then ensure the ads are removed.
If you've been the victim of a scam, you should report it to Action Fraud and Citizens Advice, who can help you with any necessary legal action.
Packaging and in-store ads
Claims made on product packaging, including labels, aren't classed as advertising and therefore not covered by our rules. The remit for those would fall under your local branch of trading standards.
We're also not responsible for in-store marketing, point of sale ads or shop window displays – you can refer any complaints about displays to your local council or MP.
One exception is that we do regulate sales promotions – such as time limited offers, competitions, pricing deals and so on – wherever they appear, including on product packaging or in shop windows.
Come to us first
The rules around who is responsible for particular parts of ad regulation can be complicated. But we're here to help.
Even if you're unsure whether or not an ad falls under our remit, if you think it breaks our rules then report it via our
online complaints form
. We'll always take a look and, if it's not something we cover we'll help direct you to one of our partner bodies that does.
---
More on
---