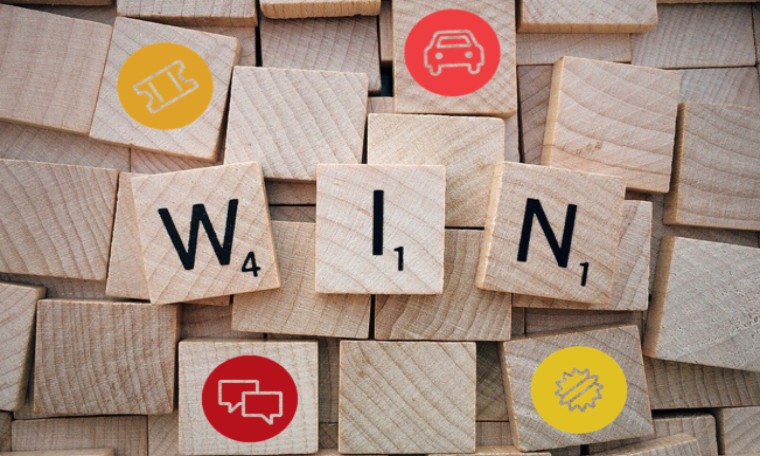 The ASA recently announced that complaints about ads for 'win a property' or 'house raffle' promotions will now be referred to the National Trading Standards Estate and Letting Agency Team due to legal issues inherent in these promotions. However, the ASA has also seen similar types of promotions in which high value items, such as cars or holidays, are being offered as prizes and will continue to assess complaints about these promotions.
Here are some tips to ensure that your promotions follow the rules.
What are High Value Prize Promotions?
High Value Prize Promotions are sometimes described as 'raffles' even though they do not involve fundraising for charitable causes. These promotions usually involve entrants paying for tickets to win a high value or 'big ticket' prize like a car or an expensive holiday. A winner is usually selected when a certain number of tickets have been sold; if the required number of sold tickets has not been reached by a particular closing date, an alternative prize may be offered.
Illegal lotteries
If entrants only need to pay for tickets in order to participate in the prize draw, then the promotion may be an illegal lottery, unless you are also providing a free entry route. On the other hand, a free entry route may not be needed if there is a competition element to the paid entry route. For example, participants have to answer a question to enter that requires them to exercise skill or judgment, or to display knowledge.
If entrants need to pay to enter, you should seek legal advice and/or speak to the Gambling Commission to make sure your promotion isn't an unlawful lottery.
Reward prizes as described
You should always award the prize as described in your promotional marketing. If you are unable to do so, you should provide a reasonable equivalent that is of similar nature and value to the advertised prize.
A cash prize may be acceptable if it is of equal value to the advertised prize and the terms and conditions make clear a cash alternative may be substituted.
Don't mislead by leaving out significant conditions
Significant conditions are specific conditions that are likely to influence consumers' understanding of the promotion, and the omission of which would be misleading. These should be stated upfront in your initial and/or main promotional materials, and not just buried in the full terms and conditions. For example, if you are planning to award an alternative prize that is different and of lower value than the main advertised prize (in the event that the required number of tickets have not been sold in order to award the main prize) you must make this clear up-front in your ads, as it is likely to be a significant condition. Obviously, make sure that the alternative prize is awarded in such cases.
Other significant conditions that you will also need to state clearly and prominently might include information about how to participate in the promotion, cost of the tickets, closing dates, free entry routes, restrictions on who can enter (age, location, etc.) and more – see rule 8.17 and its sub-rules, for an indicative list of conditions likely to be considered significant.
Extension of closing dates
Although it might be tempting to extend the promotion if insufficient tickets are sold, you should avoid changing the closing date unless it is necessary due to circumstances beyond your control and you can demonstrate that:
either by not changing the date, it would be unfair to consumers who sought to participate within the original terms of the promotion; or
those who sought to participate within the original terms will not be disadvantaged by the change.
Terms and conditions
Other terms and conditions that are not significant conditions don't need to be stated upfront, but these should be available to participants before or at the time of entry, and made accessible throughout the promotion. You should also avoid changing the terms once the promotion had started, as that would usually disadvantage or be unfair to participants.
For more information about High Value Prize Promotions, see our AdviceOnline guidance. You can also find a number of other useful AdviceOnline guidance entries here on promotional marketing. Our Copy Advice team are also on hand to provide free, bespoke advice.
---
More on
---