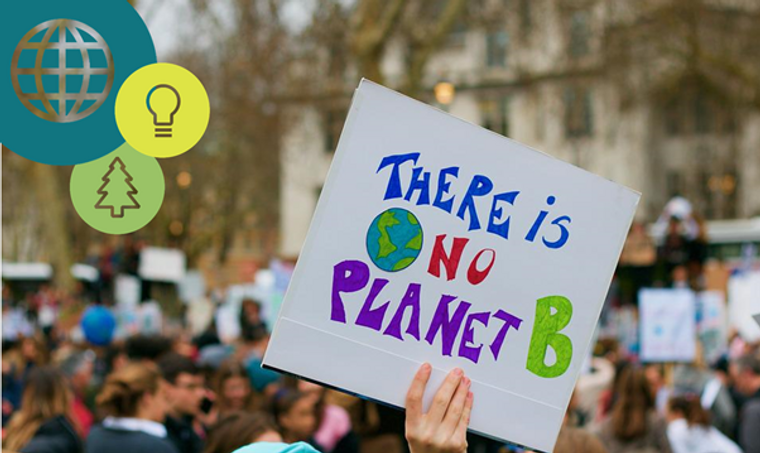 This Sunday, 5 June 2022, will mark 50 years since the establishment of World Environment Day. The Day was established by the UN in 1972 as a vehicle for raising awareness about environmental issues and advocating for action. This year's theme, "Only One Earth", is encouraging a celebration of the planet through collective environmental action.
Environmental claims in advertising have become a key part of the ASA/CAP agenda, with the two organisations currently undertaking a wide-ranging project on Climate Change and the Environment. But with advertisers keen to make environmental claims about everything from cosmetics to funeral services, what can you do to ensure your environmental claims don't fall foul of the Code?
Absolute claims should be fully substantiated
There are a few general considerations for advertisers when making environmental claims. Key among those considerations, and an issue that the ASA has come across a lot recently, is marketers making absolute claims, such as "eco-friendly" or "green", that are not supported by a sufficient level of substantiation.
A recent ruling has made it clear that "eco-friendly" is an absolute claim that must be accompanied by a 'life-cycle analysis of the product, demonstrating no harm to the planet – from manufacture to disposal'. Advertisers should exercise caution here, and bear in mind the same considerations can apply to less obvious products and services, such as electric scooter hire.
Ensure the basis of the claim is clear
Advertisers should also make sure the basis of their environmental claims is clear and well explained to consumers. Environmental claims are still relatively new to consumers, so marketers should take care to avoid ambiguous or overly technical claims that could confuse consumers.
A recent ruling examined whether the absolute claim "GOOD FOR THE PLANET" was misleading. The ASA upheld the complaint as the basis of the claim had not been made sufficiently clear, and the advertiser had not taken into consideration the whole lifecycle of their product.
Social responsibility
Hot on the heels of the Competition and Markets Authority (CMA)'s guidance on Making environmental claims on goods and services, CAP published its guidance on "The environment: misleading claims and social responsibility in advertising" at the end of last year. This guidance cites a non-exhaustive list of potential areas for future consideration by the ASA, given the increased focus on the role of consumer behaviour change to achieve net zero targets:
Trivialising consumer behaviour likely to result in harmful pollution or excessive waste.
Encouraging or condoning non-recycling of recyclable packaging.
Encouraging or condoning consumers to disregard the harmful environmental impact of their actions.
Encouraging or condoning littering.
While the ASA has not yet ruled on these areas, advertisers should be aware that the ASA could consider them as part of future investigations, and has recently considered social responsibility in an environmental context.
To avoid potential issues, advertisers should take heed of the CAP and BCAP rules in this area, and consult the wealth of advice and resources on the topic.
As always, for help with your non-broadcast campaigns you can get free and confidential advice by contacting the CAP Copy Advice team.
Also, look out for an update from the ASA on its Change and the Environment project work on Monday 6 June!
---
More on
---