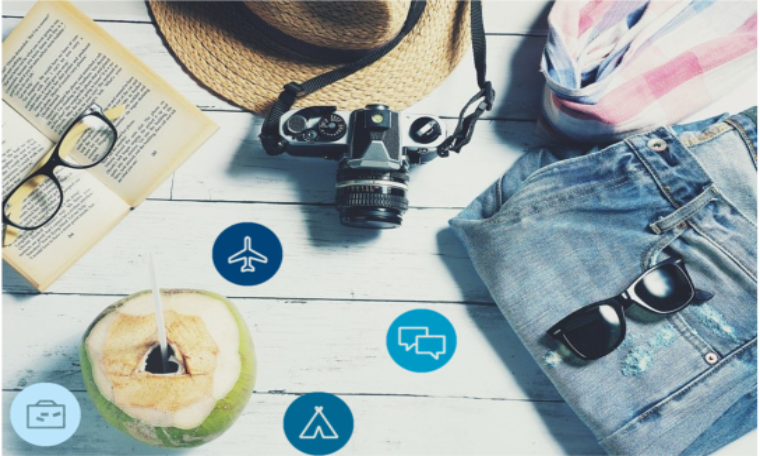 Non-essential travel may now be possible, both within the UK and, subject to government restrictions, further afield. But before travel marketing campaigns take off again, it's important to make sure that they are compliant with the rules.
Whether you are advertising long-haul adventures, local retreats or staycation activities, here are the key things to consider.
What do you mean by 'refundable'?
Consumers are likely to be cautious about spending money on travel, particularly when restrictions can change, and marketers may want to highlight any features intended to put consumers' minds at ease, such as cancellation or refund policies.
Any reference to a cancellation or refund policy must not mislead consumers or give an inaccurate impression about the level of protection they can expect. All material information must be included in the ad and all limitations to any advertised guarantee must be made clear.
Does the policy apply to the whole purchase? Are there specific circumstances in which it applies? Are there any time restrictions? All these details, and any other material information which applies, should be made clear.
Travel pricing
When there's a range of available prices and the lowest price is stated, this should be stated as a "from" price. Unless they are a third party provider, marketers must be able to demonstrate that a significant proportion of seats/rooms etc. are available to consumers at the stated "from" price and should make clear in the ad if those prices are limited in availability and subject to change.
If a price claim appears after specific search criteria have been selected by the consumer, the price should usually be available.
All prices, regardless of availability requirements, must include all non-optional taxes, duties, fees and charges that apply to all or most buyers. Some fees, like taxes levied abroad, cannot be calculated in advance, and where these apply the ad should make it clear that they are excluded from the price, and state how they are calculated (rule 3.19). The ASA is likely to expect advertisers to give an indication of the applicable charges, making it clear that the charge may be subject to change.
Third parties and dynamic pricing
Some marketers offering package holidays use shared systems owned by third parties to get prices for flights or accommodation which form part of the package they offer. When this is the case, marketers are unlikely to be able to monitor real-time availability of flights or accommodation, and the fares stated in advertising may no longer be available by the time consumers attempt to make a purchase.
In situations like these, marketers should update prices frequently and let consumers know the date of the most recent update. They should describe prices as "from", make sure that ads make it clear that the availability is indicative of the last update and direct consumers to where they can find the most up-to-date prices.
Travel promotions
In principle, prize promotions which offer travel opportunities as a prize are likely to be acceptable, provided they comply with the Code rules which apply to promotional marketing. However, we are still in uncertain times, and travel restrictions and government guidance may change, meaning promotions cannot be run as intended. Several rules in Section 8 of the Code set out what a promoter should do to avoid breaching the rules in circumstances where they are unable to carry out the promotion as planned.
When advertising price promotions, marketers must be able to demonstrate that any saving claim or discount represents a genuine saving against the price the consumer would otherwise have had to pay.
Advertising responsibly and not misleading about restrictions
Rules 1.3 and 1.10 state that ads must be prepared with a sense of responsibility to consumers and society (1.3), and should not incite anyone to break the law (1.10), may apply. Whether offering a price promotion, competition, prize draw, or simply advertising available trips, ads should not encourage people to breach government guidelines, or the law. The ASA has ruled against ads encouraging people to breach government guidelines, or the law, and misleading about the impact of vaccines on consumers' ability to travel abroad.
For more on this topic see our previous articles here, here and here and if you want to check whether your non-broadcast campaign is safe to travel (or likely to face an ASA quarantine), feel free to submit an enquiry to our Copy Advice team.
---
More on
---